On Saturday, the Drug Enforcement Agency is holding a national drive to collect unused and unwanted prescription drugs, but no one in Juneau appears to be participating.
The DEA lists 15 locations across the state from Aniak to Anchorage participating, but none here. The local partners on the list are mostly law enforcement agencies and Fred Meyer stores.  The Alaska State Troopers, Bartlett Regional Hospital and the Juneau office of the National Council on Alcoholism and Drug Dependency said Thursday they are not planning local events.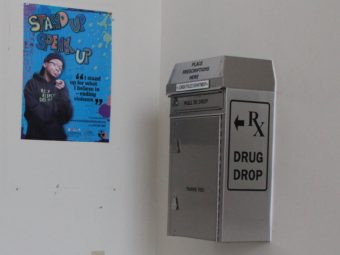 Since the DEA began the initiative in 2010, it's collected more than 5.5 million pounds of drugs. The events are intended to combat prescription drug abuse, and to prevent improperly disposed drugs from polluting waterways and drinking water supplies.
However, the Juneau Police Department continues to take anonymous drops in its lobby during regular business hours Monday through Friday. Department spokeswoman Erann Kalwara said 131 pounds of medication have been collected through its drop box since it was set up in July.