Rep. Kurt Olson, a Soldotna Republican, developed a plan to tax Permanent Fund dividends back in February, but he didn't introduce it at the time because he wanted to see how the debate over plans from Gov. Bill Walker and others unfolded.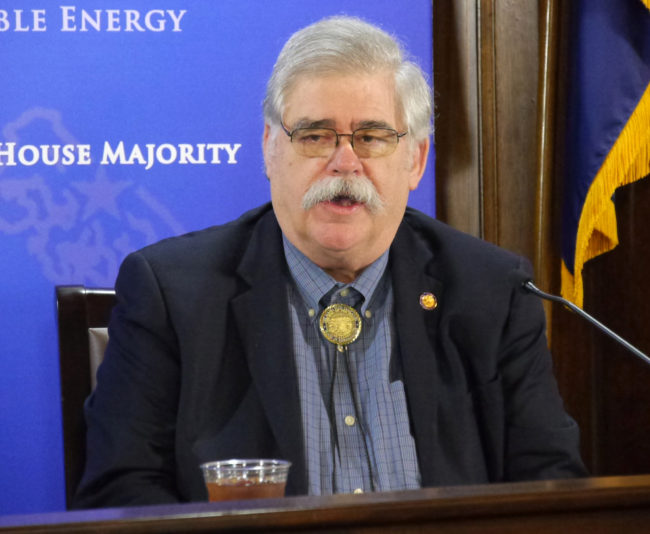 With less than two weeks left in the session, Olson decided it was time for House Bill 376, which would apply a 35 percent tax to dividends.
"It would have taken pressure off some of the other things had it been out there in February, which is about when we were done with the design and the modeling of it," Olson said. "It would not been used for what I thought it should be used for, which is something to buy some time without being a permanent fixture."
The tax would have raised $470 million last year, and Olson estimates it would bring in a similar amount this year. It would sunset after four years. Olson said this will allow the state enough time to find a long-term solution to the state's budget problems.
Olson said legislative leaders are interested.
"We haven't really looked for comments but the comments that have been made so far were interested," he said. "Because it does have a certain, you know, simplicity to it. And it's finite. I mean, you know what it's going to be limited to."
But members of the Democratic minority are giving Olson's bill a cool response.
Fairbanks Rep. Adam Wool said the state should look for a long-term budget solution this year.
"It's another kick-the-can bill," Wool said. "I mean, it's a quick grab of money out of the Permanent Fund that doesn't really have any long-term sustainability. It's a short-term fix, and I think it's the wrong way to go."
Olson said it's important to note that his bill wouldn't draw directly from the Permanent Fund, but from dividend checks. These checks would remain higher than under proposals by other legislators and by Walker.
The tax "did not come out of the corpus of the fund, it did not come out of the earnings reserve, and it did not come out of the (Constitutional Budget Reserve). It came out of the check as it was issued," Olson said. "So, from that standpoint, we're not raiding the Permanent Fund. We're taking a modest amount of the check."
The House Labor and Commerce Committee, which Olson chairs, introduced the bill on Monday. It was referred to the House Finance Committee.