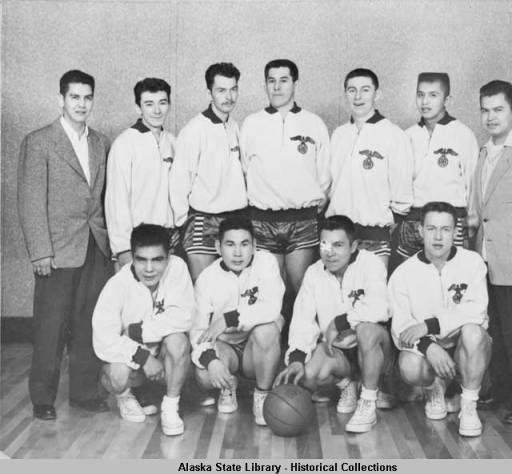 Before statehood, before the Alaska Marine Highway System, there was the Gold Medal Basketball Tournament in Juneau. This year, the event is 70. It brings adult players from across Southeast to compete against neighboring villages and communities.
Elders sit along Juneau-Douglas High School's gym wall. Their eyes are fixed on the players as they warm up before a game — Yakutat vs. Klukwan.
Charlie Williams, 75, is one of them. He lives in Juneau now but has been coming to Gold Medal since the 1940s. Naturally, he's rooting for his home team.
"All the good looking people come from Klukwan 'cause they drink that Chilkat water. 21 mile's where you want to drink your water," Williams said.
The tournament started back in 1947, a year after another basketball institution — the NBA. Shorts were shorter, the 3 point line didn't exist, and traveling to Juneau meant making a special trip.
Williams says his parents laid it out like this: if he wanted to go to Gold Medal, he'd have to get better grades than his siblings.
"Well, there's probably about eight of us kids then competing. Fortunately, I just studied a little harder. We had to do our chores. It wasn't easy," he said.
Chopping and carrying heavy wood is one of those chores he remembers being especially tough.
"We really didn't have that much, and it was really great to come down to the old gym here on Fifth Street. It was quite an experience," Williams said.
Gold Medal started as a fundraiser for the Boy Scouts. Although villages dominate the brackets now, some of the first teams to compete were Juneau, Petersburg, Ketchikan, and Skagway. Petersburg took home the win that first year.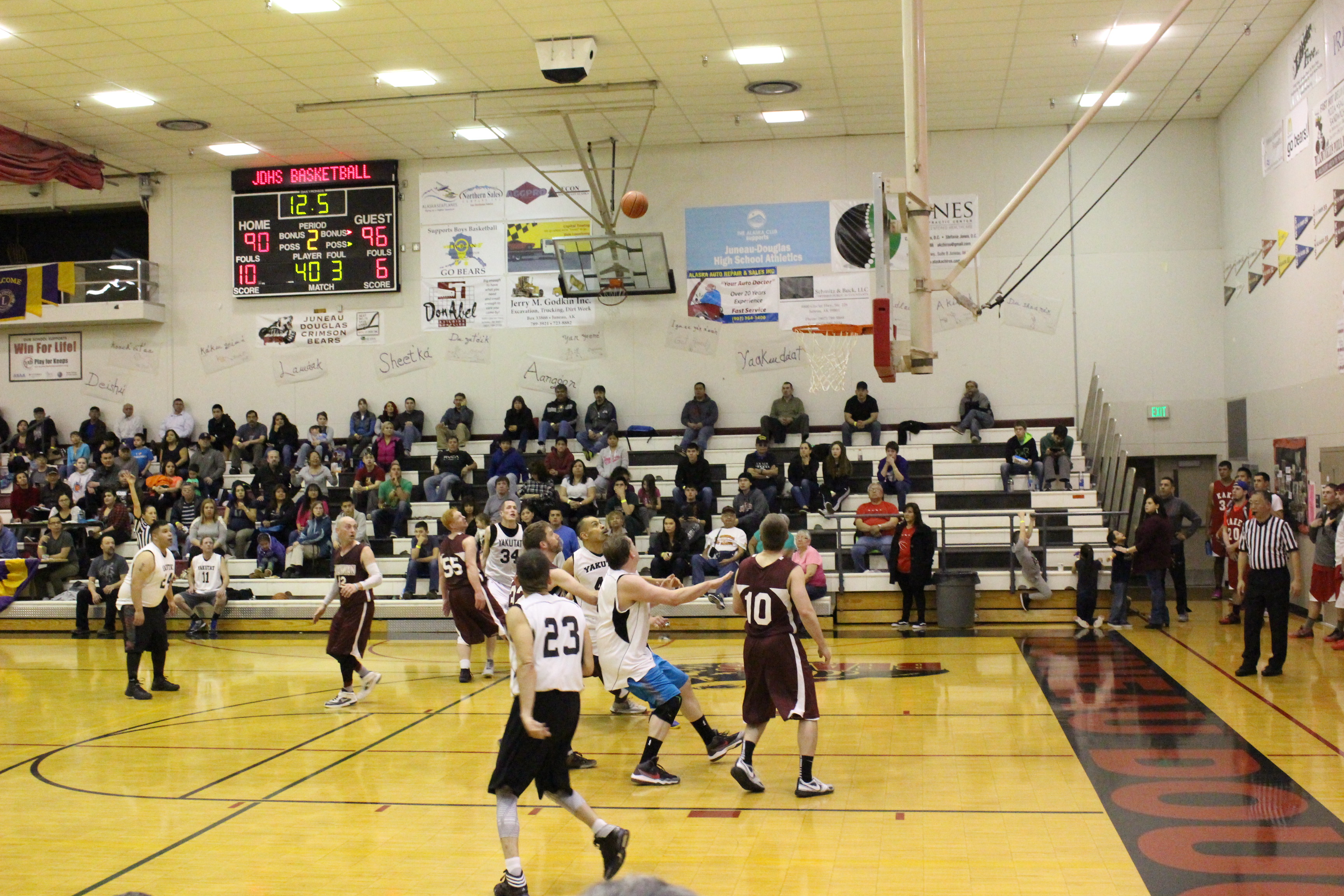 Gil Truitt, a former Gold Medal player, coach, referee and all-around wealth of information on the topic, said Kake was the first village team to enter the tournament in 1949.
Truitt couldn't be at the tournament this year because it came down to attending Gold Medal or the state high school basketball tournament. But Gold Medal still holds a special place in his heart. He played in the early years with his high school team in Sitka in the late 1940s and early 50s.
"First with Mount Edgecumbe, then Sitka ANB, then Sitka Columbia Lumber," Truitt said.
In those days, basketball was big in Sitka and had been for a while. One of Sitka's first teams was started in 1914 by a branch of the Alaska Native Brotherhood. Truitt says pre-internet, pre-ESPN, he looked up to Herb Didrickson — a local player. So when Truitt was able to travel for the tournament with his high school team, he came over on a 14-hour long voyage to Juneau on a fishing vessel.
"It was cold, frightening, scary. You swore up and down you'd never do it again. I'm sure a lot of guys prayed," Truitt said. "You had to love basketball to travel on those boats."
That boat would also be the team's sleeping quarters during the week. Truitt remembers the players would arrive wobbly-kneed from the trip over. And arriving in Juneau back in that day, Truitt says the players — Alaska Natives — didn't always receive the warmest welcome.
But over the years, "the people were able to see that the Native team like Sitka and Metlakatla were so outstanding and colorful and wonderful to watch, that people forgot about the color," Truitt said. "And I think basketball helped break down the prejudice that we witnessed."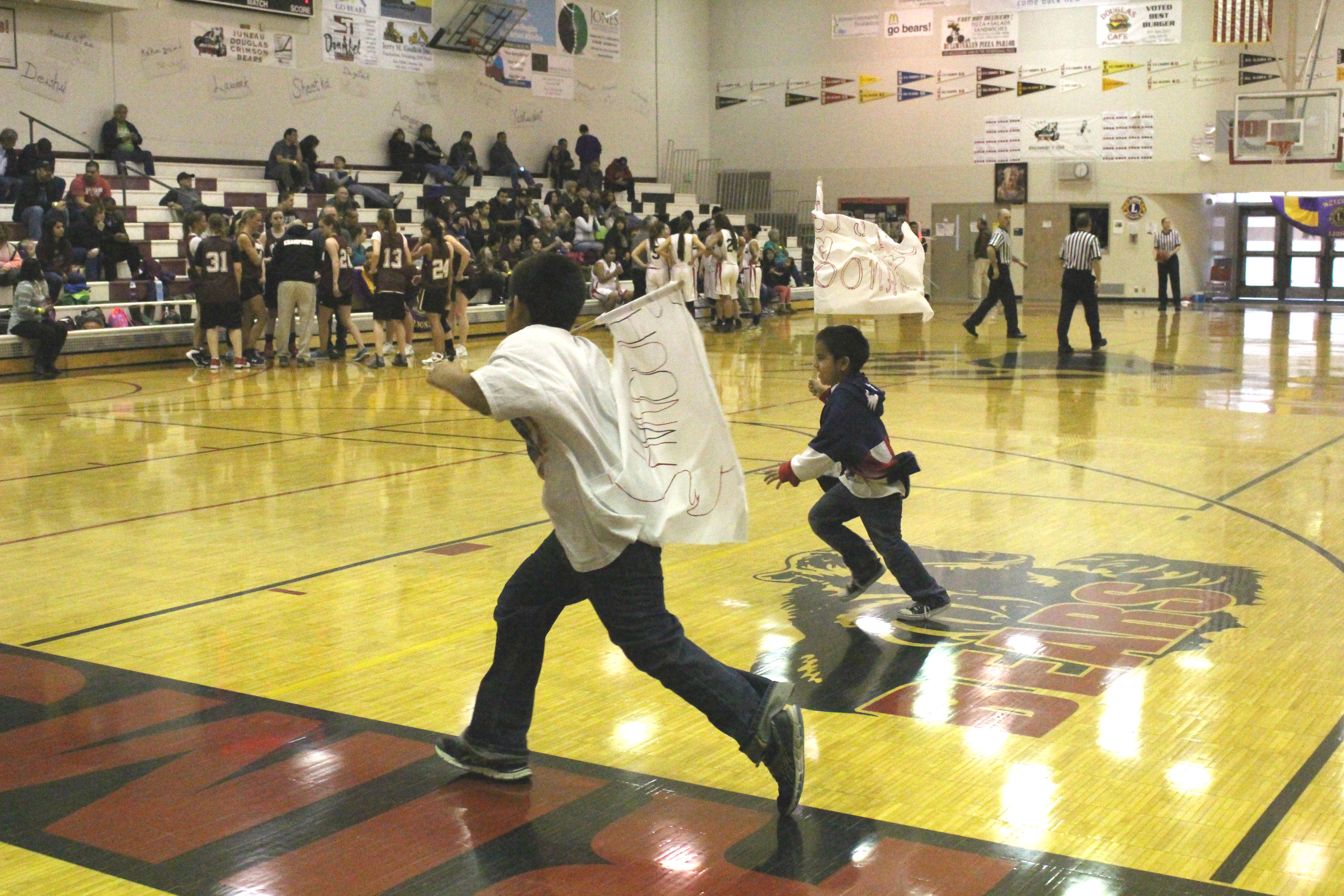 Now the teams travel to Gold Medal by ferry and air — from Hoonah, Kake, Craig, Haines, Wrangell, Hydaburg, Klukwan, Yakutat and Metlakatla. Some things about the tournament have changed. NCAA certified refs are brought in from down South to make sure there's no local bias and woman-led teams are tearing up the courts.
This is Haines player Jaime Bentley's first year at Gold Medal. She says, so far, the community excitement for the tournament has made an impression.
"I mean you see family, kids running around. The families are all enjoying this event together. It's very unique to Southeast Alaska, and I love it," Bentley said.
For Charlie Williams, sitting courtside, who's gone to decades of games, it's about the same thing.
"That's why I come to the Gold Medal. Friends. Right here," Williams said with a chuckle.
And of course, the basketball. Williams' team Klukwan won its game that day.