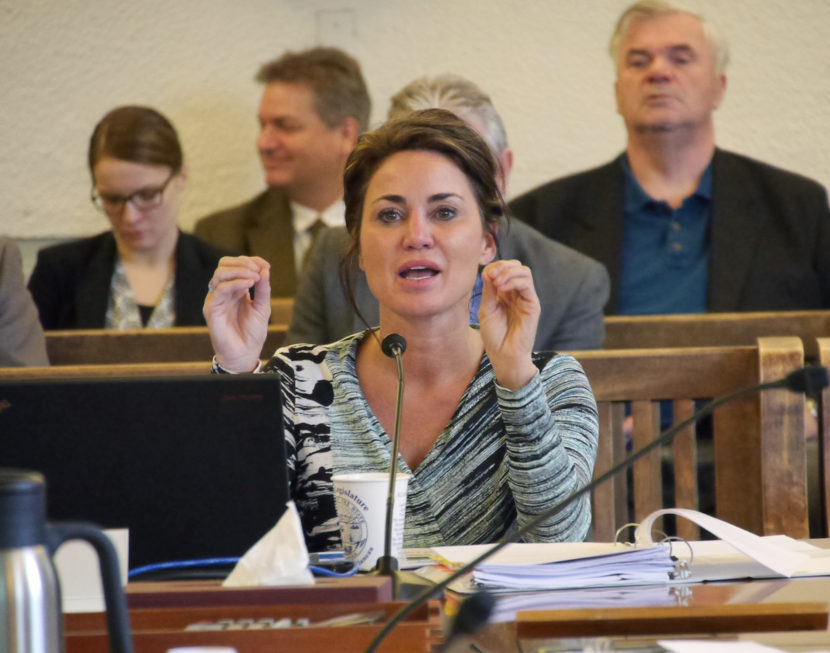 A proposal to allow state government to dip into Permanent Fund earnings is advancing in the Legislature.
The Senate Finance Committee heard details Tuesday about Senate Bill 114 from its sponsor, Anchorage Republican Sen. Lesil McGuire.
Similar to a plan from Gov. Bill Walker, Senate Bill 128, McGuire's bill would pay for much of state government using fund earnings.
"In my opinion, we have to continue strategic cuts to the budget, but we can't cut our way out of it. And that's why you need a fundamental restructure to the Permanent Fund," McGuire said.
McGuire's bill has been revised over the past month. One amendment would cut the amount of fund earnings paying for government services if oil production taxes rise.
Another amendment would change the basis for Alaskans' annual dividend payments. They're currently based on fund earnings. McGuire wanted to base them on oil and gas royalties. Under the amendment, dividends would be based on a combination of fund earnings, royalties and the Constitutional Budget Reserve.
And another amendment would prevent a cut to dividends this year. In future years, dividends would be as low as one thousand dollars.
McGuire said Alaskans don't want to see dividend cuts. They've gone through the first two stages of grief over the budget: denial and anger.
"What we're hearing, again, is people in that stages of grief model are in the bargaining phase," she said. "In my opinion, most Alaskans are there. They understand that, both because the private sector is interrelated to the health of the public sector (and) they also understand that without basic government services they wouldn't really want to live in Alaska, so why would other young people come here and want to grow it?"
A key difference with Walker's plan is that McGuire's would bring in less money to the state. McGuire estimates that the state would draw roughly $2 billion annually from the Permanent Fund earnings.
Walker would draw $3.3 billion annually. Unlike McGuire's bill, Walker would draw money from oil production taxes and the state's Constitutional Budget Reserve into the Permanent Fund Earnings Reserve Account.
Neither plan would entirely close the state's budget gap this year. Walker would spend more than $400 million in state savings in the upcoming budget. But he has emphasized that his fiscal plan would end the use of savings in two years.
The Senate Finance Committee will hear public testimony on Walker's and McGuire's Permanent Fund bills Wednesday and Thursday.