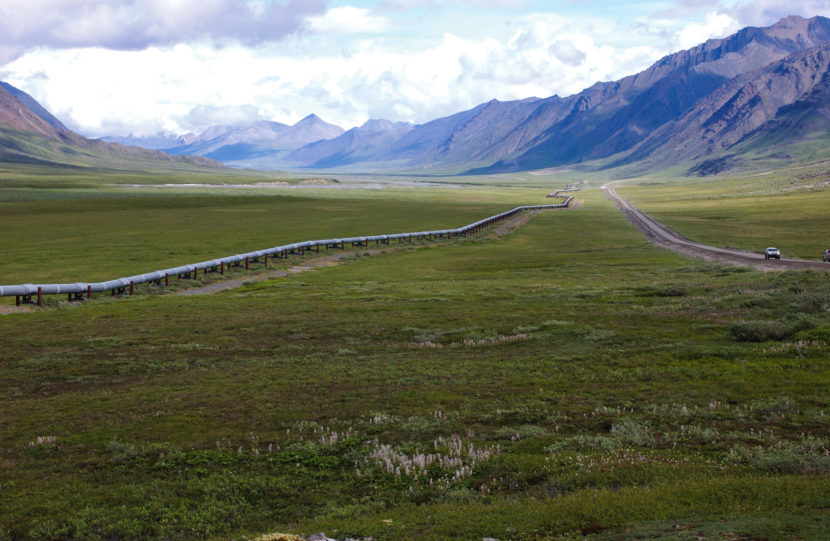 As Alaska's Legislature digs through Gov. Bill Walker's budget proposal, a prime focus is the overhaul Walker put forward for oil and gas taxes.
By reducing tax credits and increasing minimum production taxes, Walker aims to shave $500 million off the state's budget shortfall.
House members question whether Walker's administration has done enough analysis of the oil and gas tax changes – as well as other tax increases the governor has proposed.
Speaker of the House Mike Chenault, a Nikiski Republican, said it's important for legislators to study economic models showing how the changes will affect the state.
"They were told basically they have no modeling – or that they were working on modeling. Well, it's hard to put together a tax bill if you don't have modeling," Chenault said.
The state didn't conduct statistical modeling before Walker proposed the tax changes.
State Revenue Commissioner Randall Hoffbeck said officials focused on the fact that the state is committed to paying oil and gas companies more in tax credits than it has to spend.
But state officials did talk with oil and gas company executives about which tax credits were most effective.
Hoffbeck said the process of deciding how to change tax credits had three steps.
"One is, you know, which credits didn't necessarily work the way they were intended. Either they didn't get used or really the return on the credits weren't all that we had hoped that they would be," Hoffbeck said. "And secondly, you know, which credits worked really well, and may have accomplished their purpose. And then, of course, the remaining is the credits that are still seen as critical moving forward."
Speaker Chenault is not convinced. He said the fate of Walker's proposed tax increases depends on the information the House receives.
"How those come out – which ones  pass or not I can't tell you until we at least hear them, understand them, make sure the administration understands the consequences of the actions that we take as far as public policy for the state of Alaska — and that's going to take time," Chenault said.
Hoffbeck said more information will be available next week on the economic effects of the tax changes.