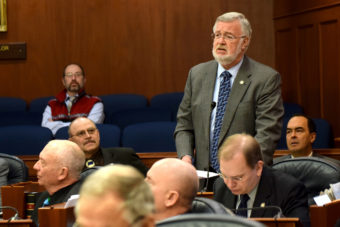 The Legislative Council is seeking advice from an independent finance expert on what to do about the controversial lease on the Legislative Information Office in downtown Anchorage.
Council Chairman Sen. Gary Stevens, a Kodiak Republican, said Thursday the council would benefit from a fresh perspective.
The council has been weighing whether to break a 10-year lease with the building's owner. The state also could opt to buy the building.
Council lawyer Serena Carlsen is providing Stevens with names of potential experts. Stevens expects the analysis to be completed within a month.