Sen. Donny Olson joined the the Alaska Senate's Republican-led majority caucus on Wednesday. The move by the Golovin Democrat means that 16 of the 20 senators now caucus together.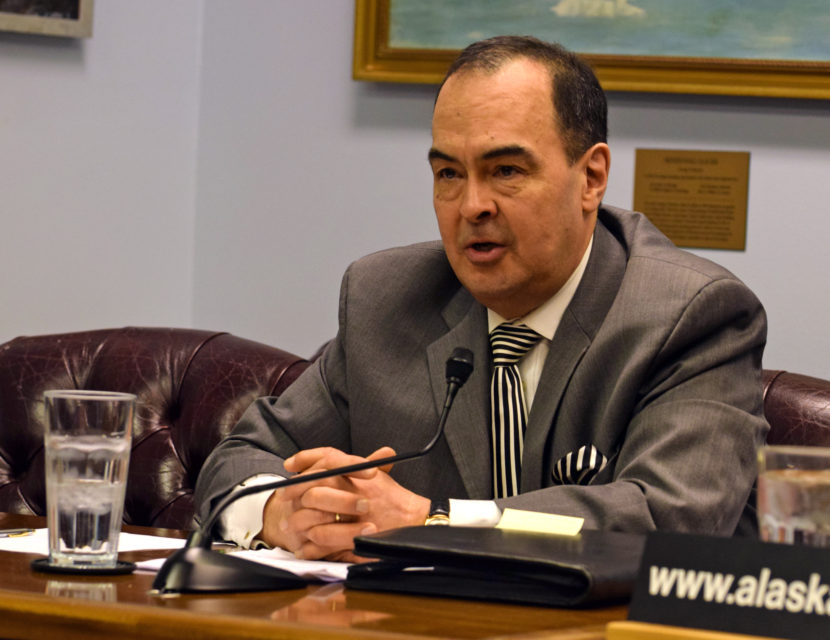 Olson said he's honored to join the majority and will lend a strong voice for rural Alaskans.
He joins Sen. Lyman Hoffman of Bethel, another Democrat, in the Republican-led majority.
Senate Minority Leader Berta Gardner, an Anchorage Democrat, said her caucus members were disappointed.
But she said they're pleased the majority will benefit from a member with progressive values, who supports public education and Medicaid expansion.
Olson represents District T, which covers much of the state. It stretches from Fort Yukon to Nome, and includes the North Slope and Northwest Arctic boroughs.
Rural Democrats have joined Republican-led majorities for many years. All six Democratic legislators who represent areas outside of Anchorage, Fairbanks and Southeast Alaska caucus with the majority.