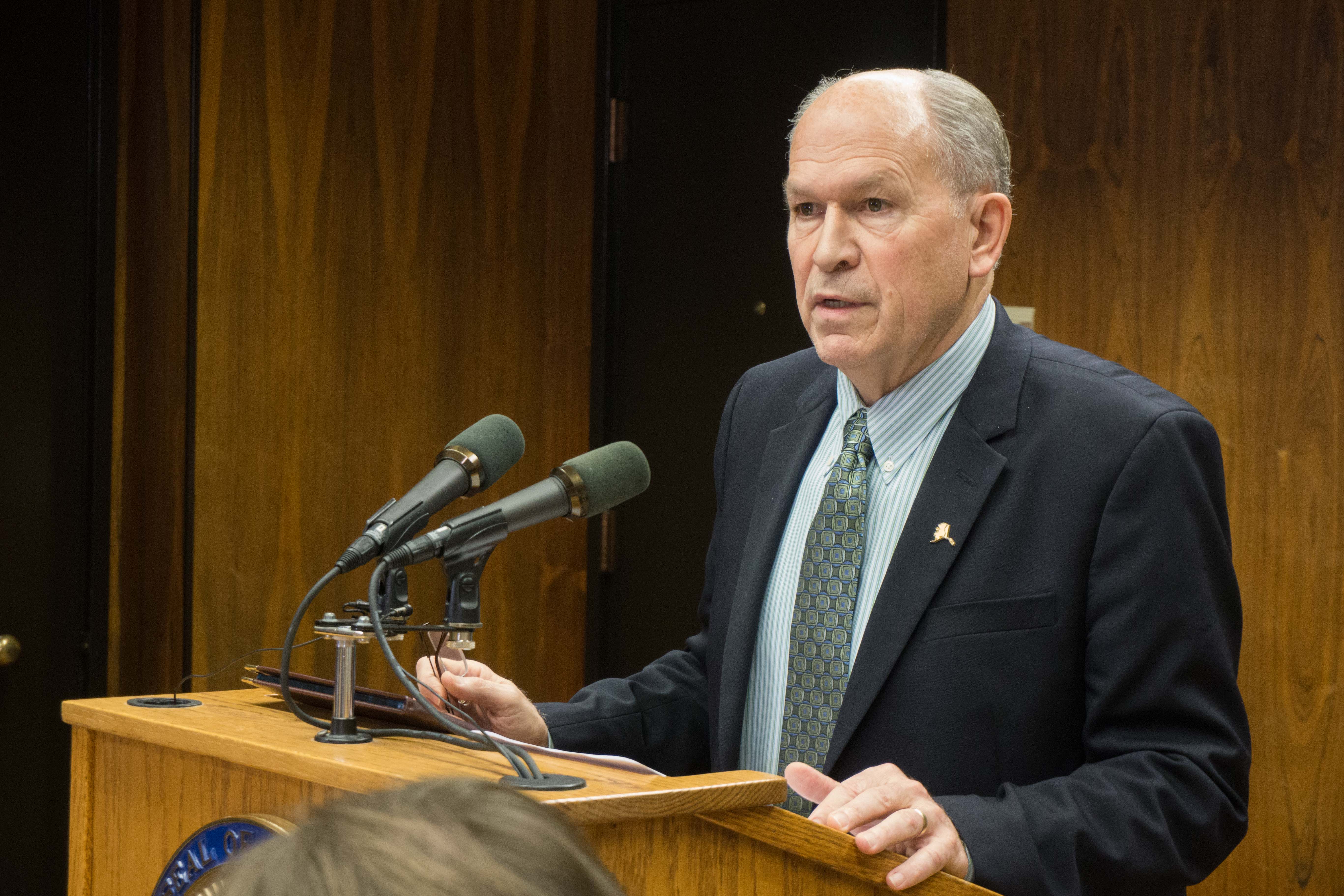 Alaskans get their first chance today to tell legislators what they think of the centerpiece of Gov. Bill Walker's fiscal plan for the state.
The Senate State Affairs Committee will begin hearing public testimony at 5:30 p.m. on Senate Bill 128. It would direct $3.3 billion annually in Alaska Permanent Fund earnings and other state funds to the state budget.
It also would change the source of annual dividends from the Permanent Fund to oil royalties.
The bill requires dividends to be at least $1,000 this year. Dividends could be lower in future years.
An aide said the committee has received more than 100 emails on the subject.