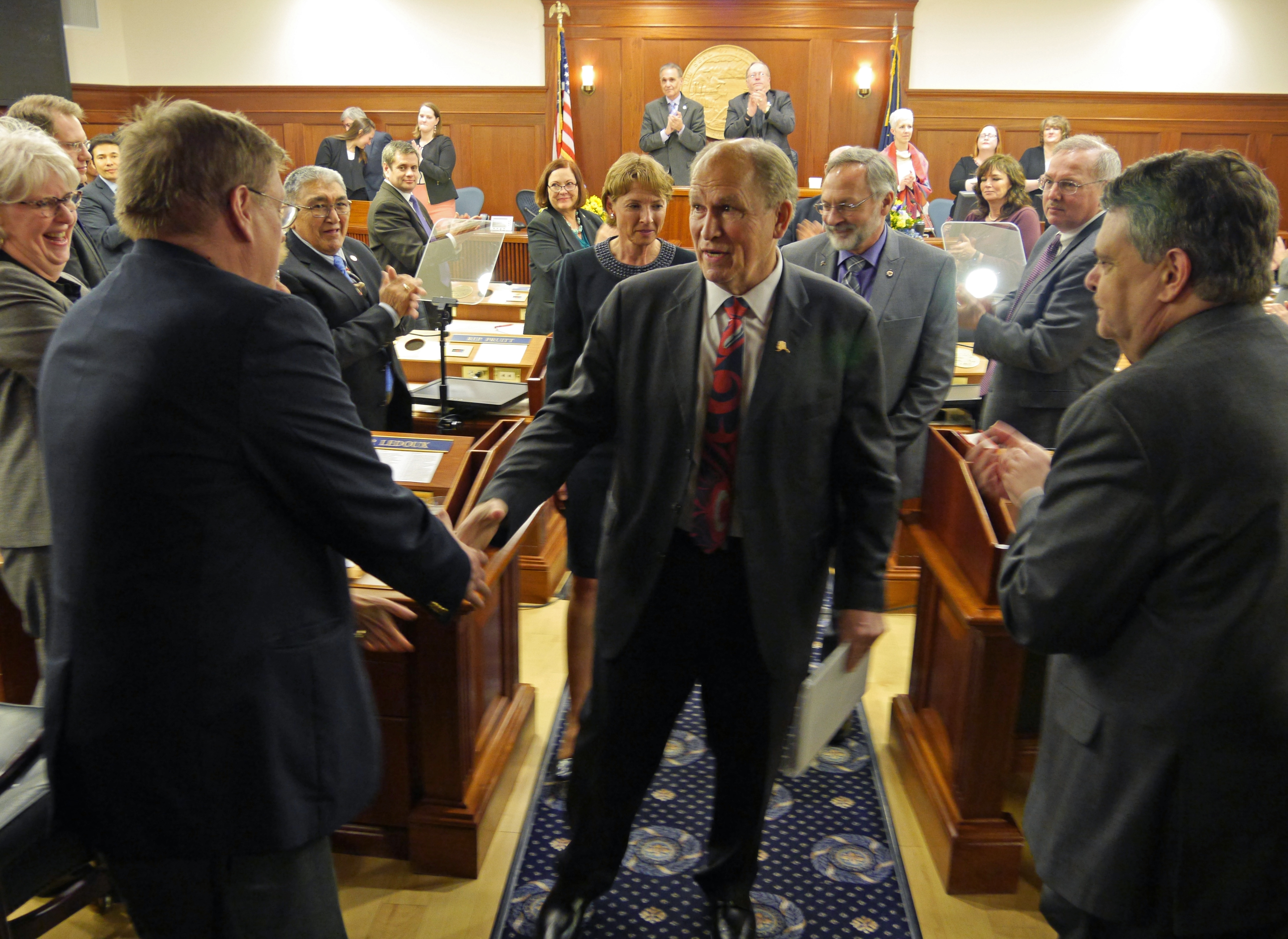 Gov. Bill Walker called for the entire legislature to work together with him to close the state's budget shortfall. His annual State of the State Address on Thursday night reflected the state's grave budget situation.

Walker said the budget crisis was a long time coming. He said the state has had a hole in what he called its fiscal boat since oil production began to drop in the 1980s.
"As governor, I am flexible on the details of a fiscal plan as long as the outcome meets the basic test of fairness and sustainability. I am not flexible on the need to get there this year," Walker said. "It's time to fix the hole in the boat."
Walker said he was warned some of his proposals would hasten the end of his political life, but that he puts the state's interests above his own.
He's proposed reducing the annual Permanent Fund dividend. And he would also introduce a new personal income tax and raise other taxes, while cutting spending.
Walker drew on his own family history for inspiration. The Good Friday earthquake of 1964 destroyed the family construction business in Valdez, among others. He and his father found work as school janitors.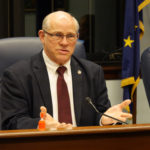 "We were fortunate to have the work. We struggled right up until the construction of the Trans-Alaska Oil Pipeline System. But we survived by cutting our expenses and developing new sources of revenue. We survived through hard work, and pulling together as a family," he said. "Today, Alaska's been struck by an earthquake of a different kind. Oil prices are plummeting and oil production is declining."
The state is seeking to close a $3.5 billion budget shortfall.
After the address, politicians from both parties expressed a willingness to work with the governor.
Sen. John Coghill, R-North Pole, said fellow Republicans agreed with much of what Walker said. But, his party is looking for deeper spending cuts. And Coghill suggested that while there may be progress, the legislature is unlikely to close the entire shortfall this year.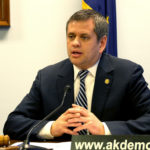 "Some of the details that he has put forward are going to be tougher to, uh, to shuffle together than as alluded to in the speech," Coghill said.
Rep. Chris Tuck, leader of the House Democrats, said he liked Walker's call for working together. He said the speech reflected the less divisive tone that's surrounded the start of the legislative session.
"It is going to require all of us to pull together and, uh, Republican, Democrat, doesn't matter," Tuck said. "There used to be a time in Alaska's  history where we all pulled together to  do what's best for Alaska, and we're back in those times now."
The speech came near the end of the first week of the legislative session. Last year, the legislature ran well past their 90-day deadline to adopt a budget.
Related story: What did Alaskans want to hear from Gov. Walker?