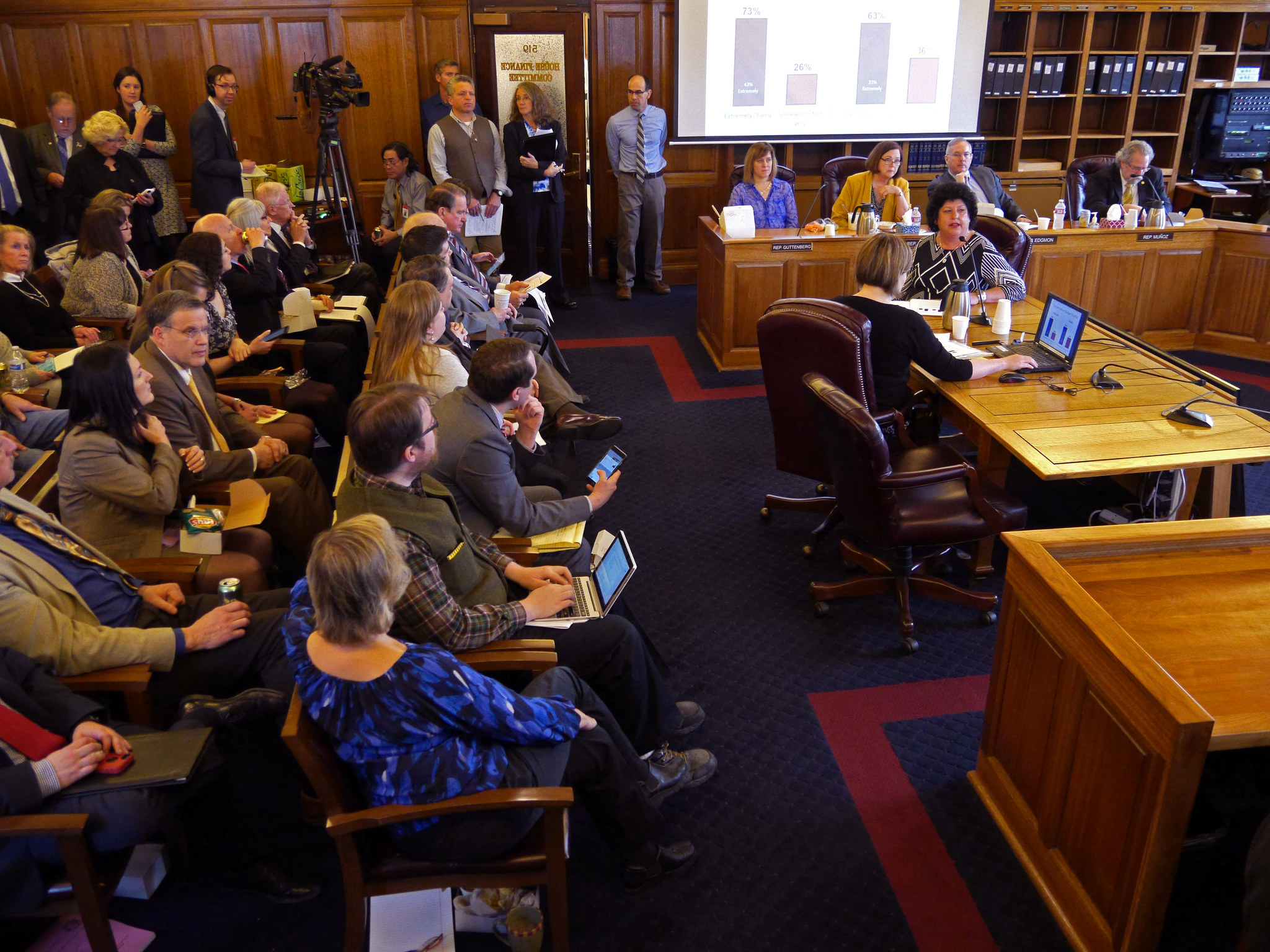 Alaskans are increasingly concerned about the $3.5 billion state budget shortfall. And they're interested in using both state spending cuts and new revenue to close the gap.
That's according to the Rasmuson Foundation's Plan4Alaska, which surveyed 812 Alaskans earlier this month.
Compared with a similar survey in July, the share of residents who are extremely concerned about the shortfall rose from 31 percent to 43 percent.
Two-thirds of residents want to close the shortfall with both spending cuts and new revenue, while 30 percent want only cuts.
Rasmuson Foundation President Diane Kaplan said a majority in every region of the state supported a statewide sales tax. That's true even in areas that already have local sales taxes.
And while introducing a state personal income tax is the least popular option, with only 40 percent supporting the idea, support is higher if the tax were limited to those with higher incomes.
"We then looked a little more deeply on the income tax and we asked, 'Would you support an income tax for people who earn $100,000 or greater?'" Kaplan said. "A majority of Alaskans except those who earn $100,000 or more thought that was a great idea."
Cutting spending is popular, with 55 percent supporting $500 million in cuts. But when asked for areas to reduce spending, fewer people could identify specific cuts.
Gov. Bill Walker's new budget plan, which includes a smaller amount of spending cuts, has the support of 55 percent of residents who've heard of it. But most people don't know much about it.