A man who is walking around the world is in Juneau through the weekend. Norio Sasaki is from Kyoto, Japan, and has been on the road for a while. I caught up with Sasaki at the Rookery Café.
"I went to Australia, New Zealand, Taiwan and Korea three years ago," Sasaki said.
Sasaki said his English is not great, so he readily passes out a card that explains his trip. Roughly summarized, the laminated card says that he's worked as a lifeguard and ski patroller and needs to be strong to continue helping others.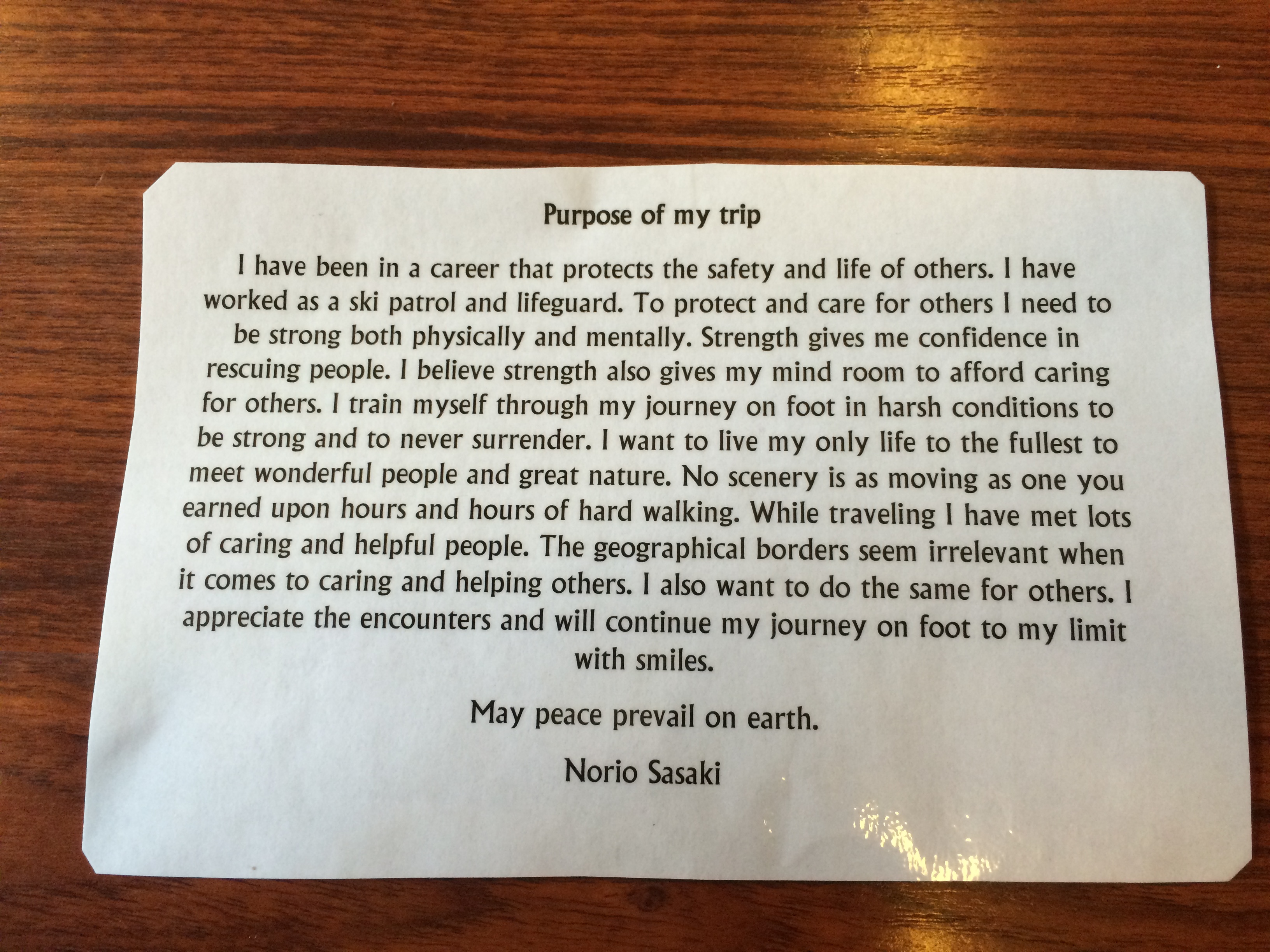 Walking around the world is a good way to see nature and meet people, and along the way he's pulling a 175-pound rickshaw.
"This is my cart — all aluminum. So very light and I can carry inside an airplane. This is (my) spare tire and bear spray and mountain equipment. This is (my) speedometer. I walked 50 km in the summer season; winter season 40 km every day," Sasaki said.
That translates to about 30 miles in summer, and 25 in winter.
"I walk through (the) pass, very hard. And downhill, very hard because my cart (has) no brake, only foot brake — (it's) very hard," he said laughing.
From here, Sasaki's route includes Wrangell, Prince Rupert, Prince George, Jasper, Banff, Calgary, Yellowstone and eventually Argentina. He thinks he'll be on the road for another three years. You can follow him on Facebook — just search for Sasaki Norio.