A Rocky Horror Picture Show concluded with 6 feet of slithering scales in an Alaskan town where reptiles only survive in heated cages.
Collette Costa, owner of the Gold Town Theater in Juneau, tweeted the incident.
Costa heard a scream, which preceded the snake's discovery.
"Well, that's impossible, there are no snakes in Alaska except the ones up in the Capitol," Costa said.
She tells the tale:
"But he insisted there's a snake so I came over to look and there was a thing on the ground, and it was between two pieces of furniture so I could only see a bit of it. And it was kind of an incredulous thing to see.  You can't imagine there's a snake there of that size.  I mean, it wasn't a boa constrictor, but it was bigger than a garter snake.  And I said, 'That can't be real,' and so I was going to pick it up and then it slithered.  It moved.  And then I said, 'That is a snake.'"
Costa described the snake as red and yellow-banded, longer than herself.  She believes it is a corn snake.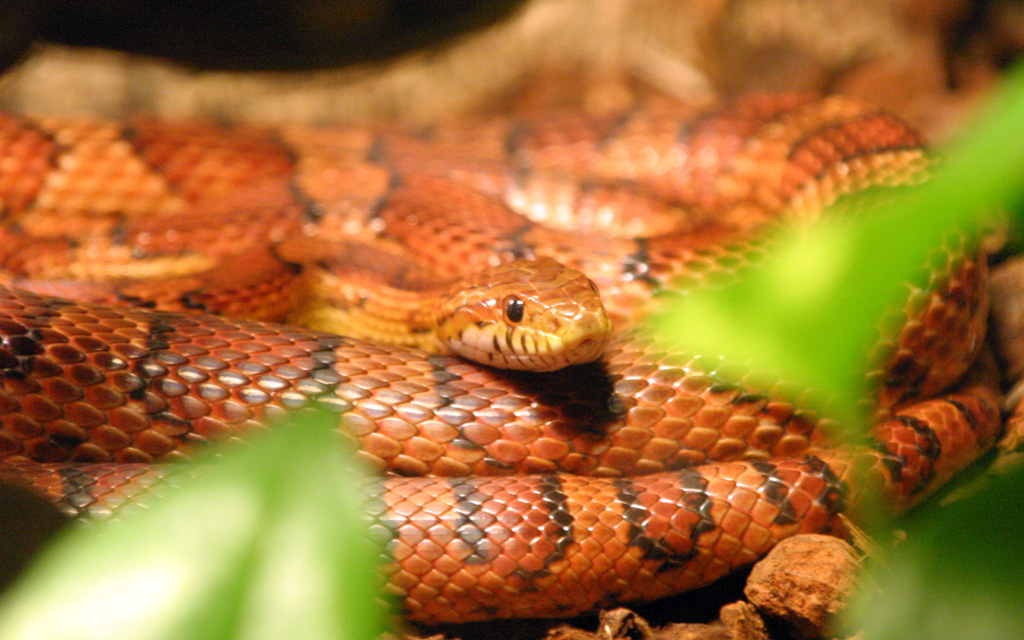 Red corn snakes (Pantherophis guttatus) are native to the eastern United States from New Jersey to Florida and Mexico.  They have been introduced to some of the Caribbean islands so their range has expanded with human help.  Red corn snake native populations are considered stable.  The snakes' habitat is variable, ranging from pine forests to grasslands.
According to Dr. Johanna Fagen, assistant professor of biology at the University of Alaska Southeast, snakes are uncommon in the wild here, but do live in many parts of British Columbia.
Fagen shared a few likely reasons that snakes wouldn't find this area favorable.  Firstly, Juneau's recently deglaciated land has not yet been colonized by a wide array of species, including reptiles.  Snakes are common in dry climates, rather than wet ones with many freeze-thaw episodes throughout the winter.
Due to the climate and geological history in Southeast, snakes normally only survive in cages.  This can mean guest appearances after horror films.