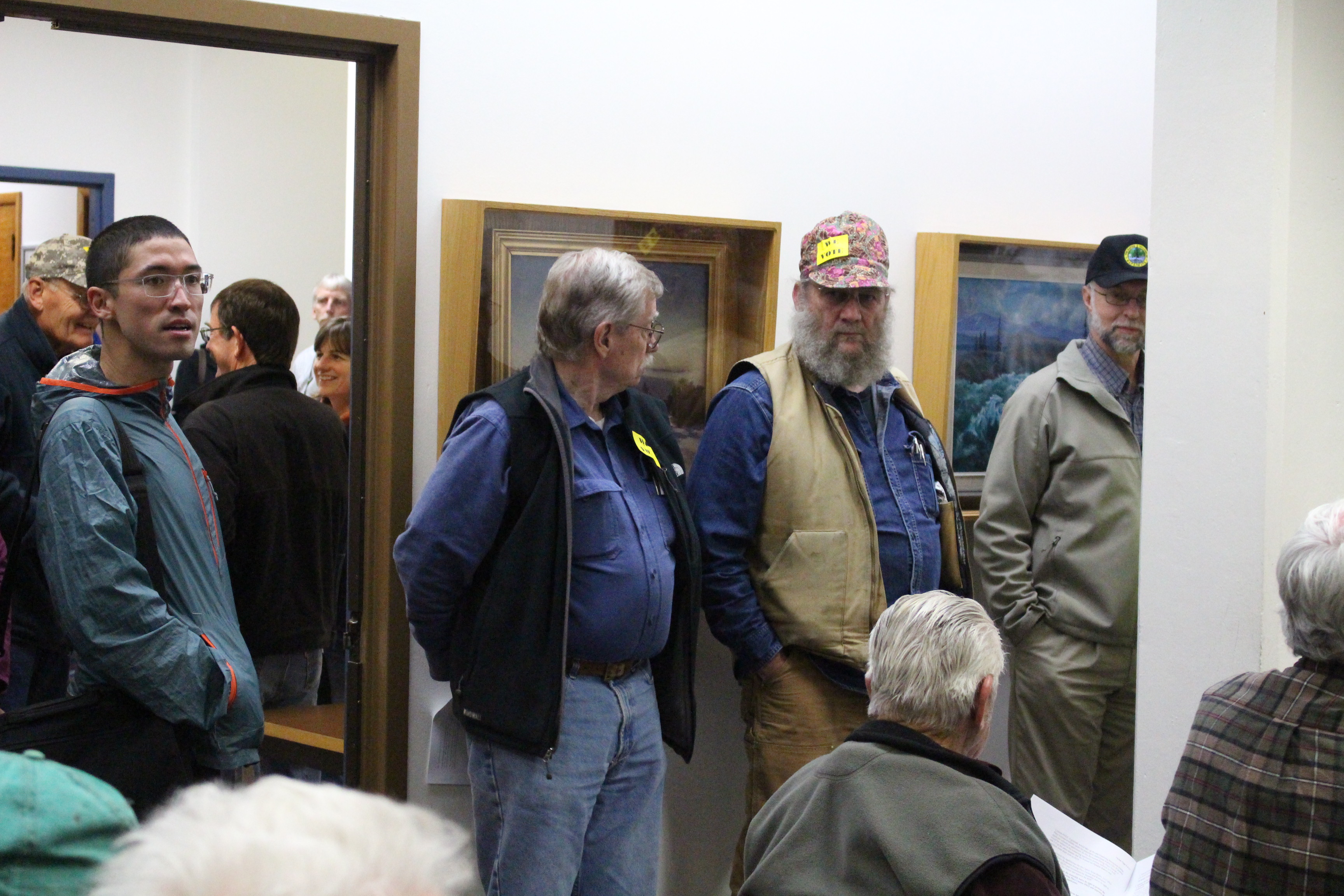 Despite pleas from a packed house, the Juneau Assembly voted 7-2 Monday to scale back the senior sales tax exemption.
Low-income seniors will remain exempt from Juneau's 5 percent sales tax. Other seniors will have to pay, unless they're purchasing essential items like food, heating fuel, electricity and city water and sewer utilities. The assembly also voted to exempt garbage removal and recycling services.
More than 40 people gave passionate testimony on the issue. Nora Laughlin said when she retired, the sales tax exemption helped her stay in Juneau. She stressed seniors do a lot to give back to the community.
"The amount of hours we put in and give to this city are phenomenal. And you want to balance the budget on our backs. Come on!" she said. "I do free taxes for people: seniors and low-income during tax season. And I volunteer at nonprofits. I'm not the only one. That's what seniors do. We are valuable assets."
A handful of testifiers said middle-income families were suffering more. But others worried what effect the change would have on local businesses.
Melissa Highfill, the owner Seaside Yarns, said seniors with exemption cards make up 10 percent of her sales.
"I can't afford to lose up to 10 percent of my business by people shopping online," Highfill said. "Having things delivered for free and not paying sales taxes. I try to educate people to see it here, buy it here and keep me here. Seniors know the value of that."
Assembly member Kate Troll  pointed out that the city's senior population has doubled since the sales tax exemption was created and that number is projected to go up.
Troll said by making these "modest" changes now, the program could remain sustainable.
"It's only a matter of time before the question really comes, do we do away with the exception at all?" Troll said. "As many people here have said, we know the state's fiscal situation isn't very rosy. And we need to make sure we keep the programs and services the seniors depend upon."
Mayor Merrill Sanford and assembly member Mary Becker were the only no votes.
The city's finance officials have forecast the changes will raise an extra $1 million a year from local seniors. The ordinance takes effect Jan. 1, 2016.