The Central Council of Tlingit and Haida Indian Tribes of Alaska announced plans on Thursday to open a cultural immersion park. Next year, the shuttered Thane Ore House is expected to be transformed into a new Juneau tourist destination.
Myrna Gardner, the council's business and economic development manager, said the park could offer teachable experiences for Native youth and guests. They'll see weaving and master carvers working with apprentices on totems and canoes.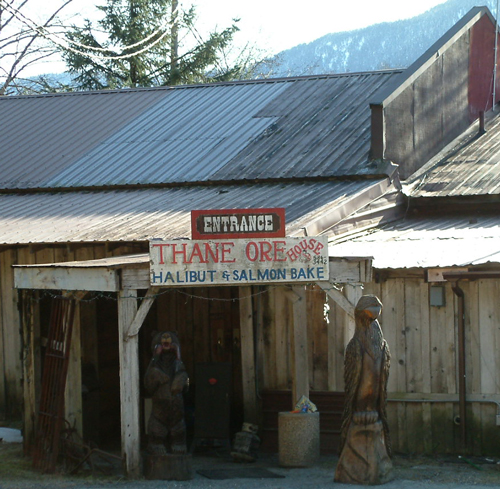 "They'll not only see a living culture, they'll be able to talk to the artists," Gardner said. "We'll have cultural guides with them. Our plan is to not only strengthen our culture and the connection with our youth but also share our culture with the guests that travel into Juneau."
Plans include a gift shop and restaurant that serves traditional foods–like blueberries, salmon and Hudson Bay tea. As many as 100 permanent jobs could be created.
President Richard Peterson said that's part of the business model. The immersion park will draw employees from the Central Council's existing vocational program. He hopes, eventually, it will help Central Council become more self-sufficient.
"You can't have a program live off grants forever. Part of that sustainability is that economic development engine kicking in for tourism, kind of solves each others' problems," he said.
The city owns the land and solicited project proposals. Central Council beat out pitches from caterer Abby's Kitchen and Liquid Alaska Tours.
Peterson said, as the final design plans come together, it'll be done with careful thought and planning.
"I want to make sure that what we do is culturally sensitive and culturally appropriate," Peterson said. "I don't want to do something that's a parody of our culture. This has to be something that's done right."
The $1.3 million Tlingit-Haida immersion park is slated to open next summer.