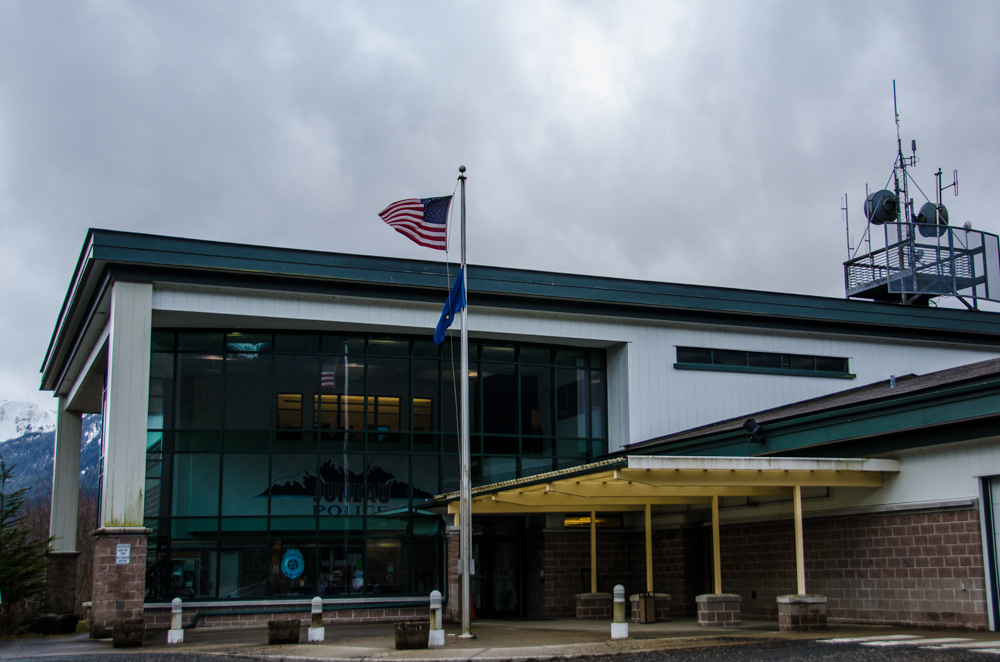 After reports of shots fired early Sunday morning near the Switzer Village trailer park, Juneau Police say they've detained a California man and found abandoned weapons.
According to a department release, responding officers spotted two vehicles leaving the area of the 6500 block of Glacier Highway. One of the vehicles briefly stopped for an officer on foot, but then quickly drove away.
A second vehicle eluded pursuit and was later found crashed into a tree near the reported shooting. Two people fled from the crashed vehicle and police say they detained a third person, an unidentified 26-year-old California man, before he was taken to Bartlett Regional Hospital for treatment of injuries related to the crash.
There were no other injuries reported.
Juneau Police say the investigation into the incident continues. They're asking anyone with information about incident just after 6 a.m. Sunday to call them at 586-0600 or submit an anonymous tip at JuneauCrimeLine.com.