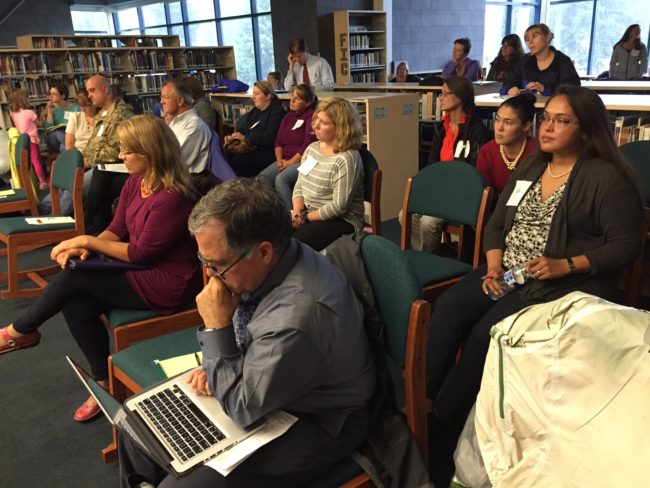 A group of educators and parents in Juneau are advocating for a new charter school focusing on science, technology, engineering and math. They think it would be the first elementary STEM school in the state.
More than two dozen people at Tuesday night's school board meeting were wearing paper badges pinned to their shirts that said "Summit STEM School Supporter." The blue and green logo on it shows an abstract design of a mountain.
"We don't have a local indigenous or a local Native design there," said Alberta Jones, a member of the formation committee for the Summit STEM School.
"That needs to be brought from our school members, from our people involved in the community to give us a local indigenous name. We spent a lot of time with this, trying to think, 'OK, summit. What's the Tlingit name for summit?' But it's really important that it's a community buy-in of students and people in our community, so that we're following proper protocols," Jones said.
Jones is Tsimshian and Alutiiq. She's a retired teacher from the Juneau School District and has coordinated Native education grants. She says a key component to the charter school is integrating local indigenous knowledge.
The committee proposes putting Summit STEM School within an existing Mendenhall Valley elementary school. Up to 80 students would be in multi-age classrooms – two classes of kindergarten through second graders and two classes of third through fifth graders. The hope is to later add a preschool level.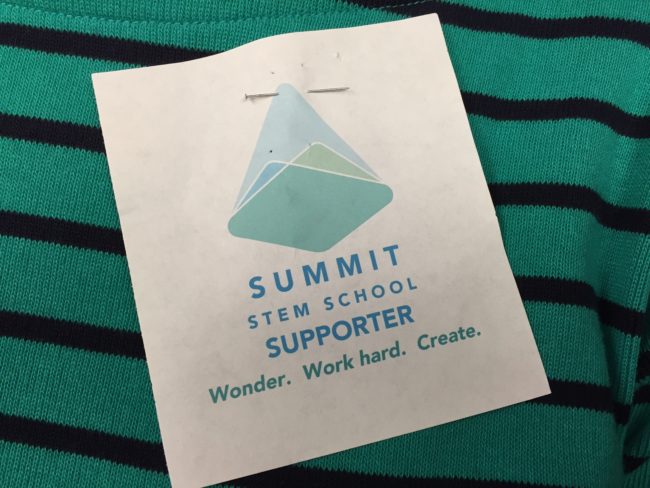 Juneau mom Stephanie Buss spoke in support of the STEM school. She says it would give parents more choice. Buss has been homeschooling her two kids since last year and says the charter school could bring her family back to the district.
"As a scientist and a business owner, I feel there is a real need for more targeted education in math and science. Each and every child in the district should be given a strong opportunity to be proficient in science and math. I love science and math and would love to see more kids excited about these fields," Buss said.
The charter's formation committee has been working on the proposal for two years, but Lexie Razor just heard about it a couple weeks ago. Razor is a math teacher at Juneau-Douglas High School.
"Right away it was something that struck me as something that Juneau needs. I've been teaching math for 15 plus years. All my years have been with minorities and low socioeconomic students. I noticed the main thing is just their confidence. And the more opportunities they have with the math, with the engineering, science, all of it, they'd be more comfortable with it," Razor said.
Summit STEM School hopes to serve students who are economically disadvantaged – they'd make up 50-75 percent of the student population.
School Board member Barbara Thurston says the district's existing placement process makes that goal highly unlikely.
"We've had issues with our placement process over the years with our other alternative programs, probably none of which have what we would consider the ideal ratios, distributions of demographics in them," Thurston said.
The applicant pool for alternative programs tends to be made up of non-targeted students, she added. Thurston wants the board to set up a subcommittee to review the placement process.
The School Board will have a work session on the Summit STEM School on Aug. 31. If the board accepts the charter application on Sept. 15, it would go on to the State Board of Education for final approval.
The new charter school would receive an allocation of $1.1 million if it has 80 students, according to the district.
The Summit STEM School hopes to open fall of 2016.