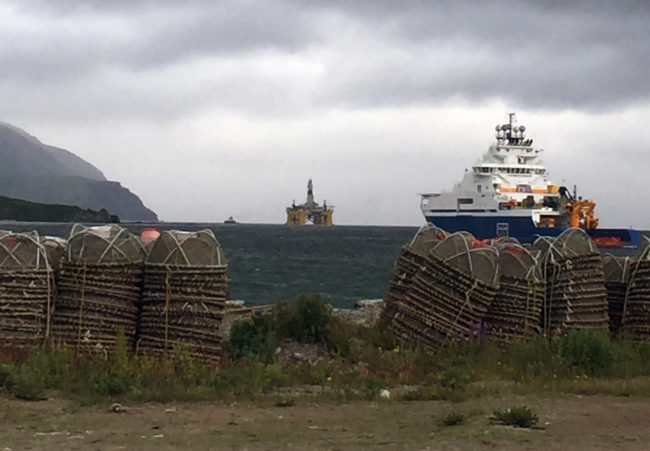 Arctic drilling is under way.
Shell Oil confirmed Thursday that its Polar Pioneer rig sent a drill bit spinning into the floor of the Chukchi Sea about 5 p.m. Alaska time.
It came at the end of one of the most eventful days in the company's eight-year effort to find oil in the Arctic Ocean.
More than 2,000 miles away, just a few minutes before the drill bit hit the sea floor, the company's icebreaker Fennica managed to free itself from a blockade of protesters in Portland, Oregon.
Protesters had suspended themselves from a bridge across the Willamette River.
Others had taken to kayaks to block the exit of the Fennica.
Thursday morning, the Fennica approached the bridge, then turned around after a 15-minute standoff.
A federal judge in Anchorage slapped Greenpeace with a $2,500 fine for every hour its activists blocked the Fennica.
By late afternoon, local police and the U.S. Coast Guard had disbanded the protesters. The Fennica set sail past the bridge and headed for Alaska.
Greenpeace called delaying the icebreaker for 36 hours a victory.
Activists say climate change and the risk of an oil spill make drilling in the Arctic Ocean a dangerous mistake.
Shell has begun drilling a 40-foot-deep cellar for housing a blowout preventer.
It can only begin drilling into oil-bearing layers beneath the seafloor after the Fennica arrives at the drill site in the Chukchi Sea.
Interior Department officials say they expect to approve the deeper drilling quickly once the Fennica has returned to the Arctic.