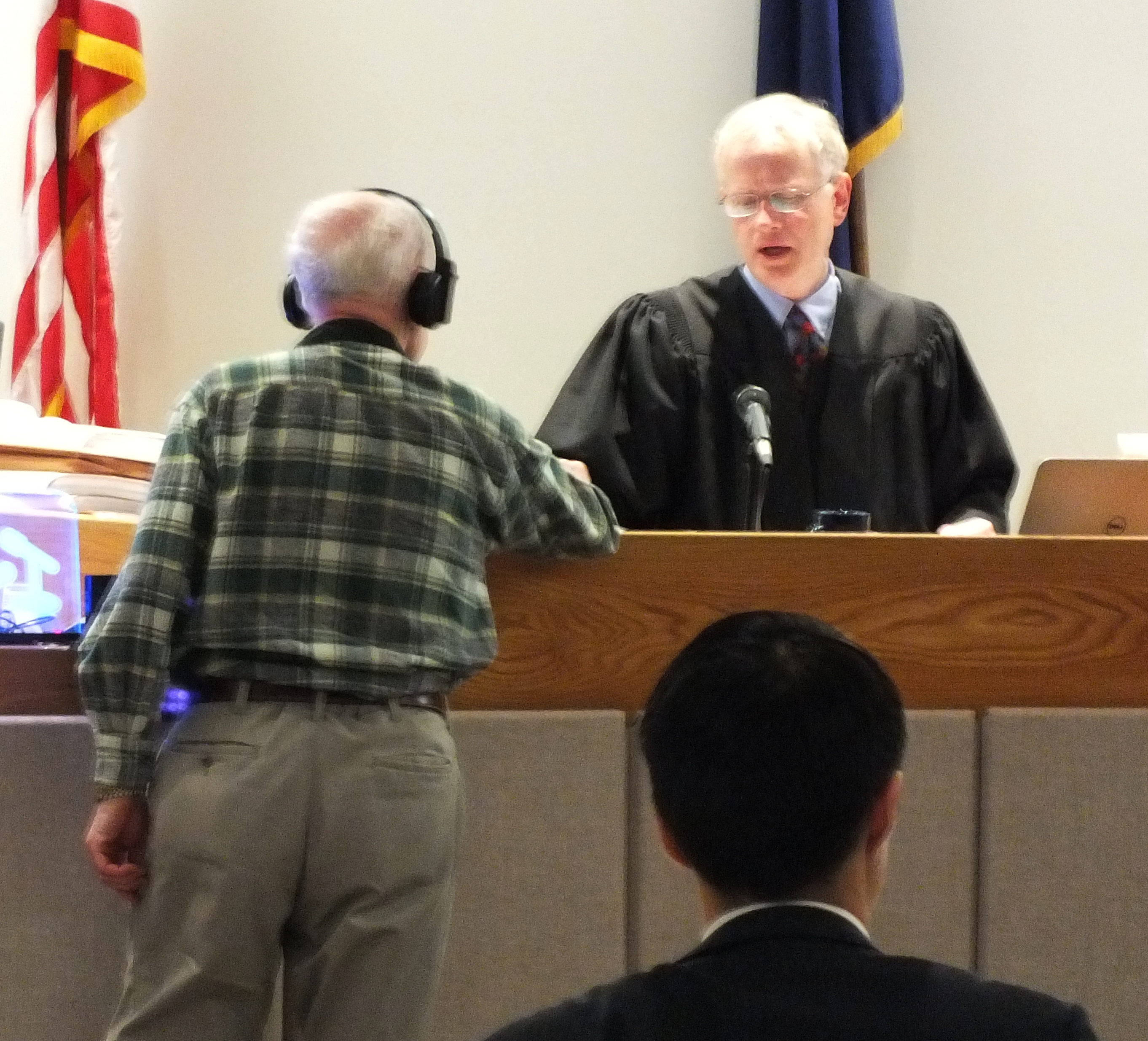 A 12-person jury is now considering the case of a Juneau gun dealer accused of negligence for allowing a rifle that was later used in a homicide to be taken from his shop.
Defense attorney Tony Sholty delivered his closing arguments today in the wrongful death trial in Juneau Superior Court. He argued that Rayco Sales owner Ray Coxe wouldn't have risked jail by conducting an illegal gun sale in full view of video surveillance cameras and other people who may have been in the store.
"Why would he do that?" Sholty asked. "Well, he wouldn't do that. If he were going to sell a rifle illegally, he had obvious alternatives. Why not have Jason Coday come to the back of the store, outside of plain view, outside of camera range to pay him the $200. Of course, if he were inclined to do that, that's what he would do."
Sholty asserted that it would've been widely known in Juneau if Coxe conducted any illegal firearm sales out of his shop.
Jason Coday left $200 on the counter and took a 10-22 Ruger rifle from Rayco Sales in August 2006. He sawed off the stock and barrel, and two days later used the rifle to kill Simone Kim, a painter who was working on an expansion project at the Fred Meyer.
Kim family attorney Mark Choate said Coxe's repeated failures to properly report firearm transactions was the result of his indifference to follow federal laws. Choate made his closing arguments to the jury Thursday afternoon and then made a short rebuttal after Sholty spoke to the jury.
As soon as Choate finished Friday morning, Coxe unexpectedly approached the bench to hand a note to Judge Philip Pallenberg. Coxe said afterward that he asked the judge about making a short statement to the jury to refute Choate's assertions regarding federal firearm trace requests for guns that passed through his shop. Coxe said it's untrue the trace requests all stemmed from recovered crime guns.
One woman was randomly excused from the jury as an alternate juror. Seven women and five men retired to the jury room for deliberations about 10 a.m. Friday.