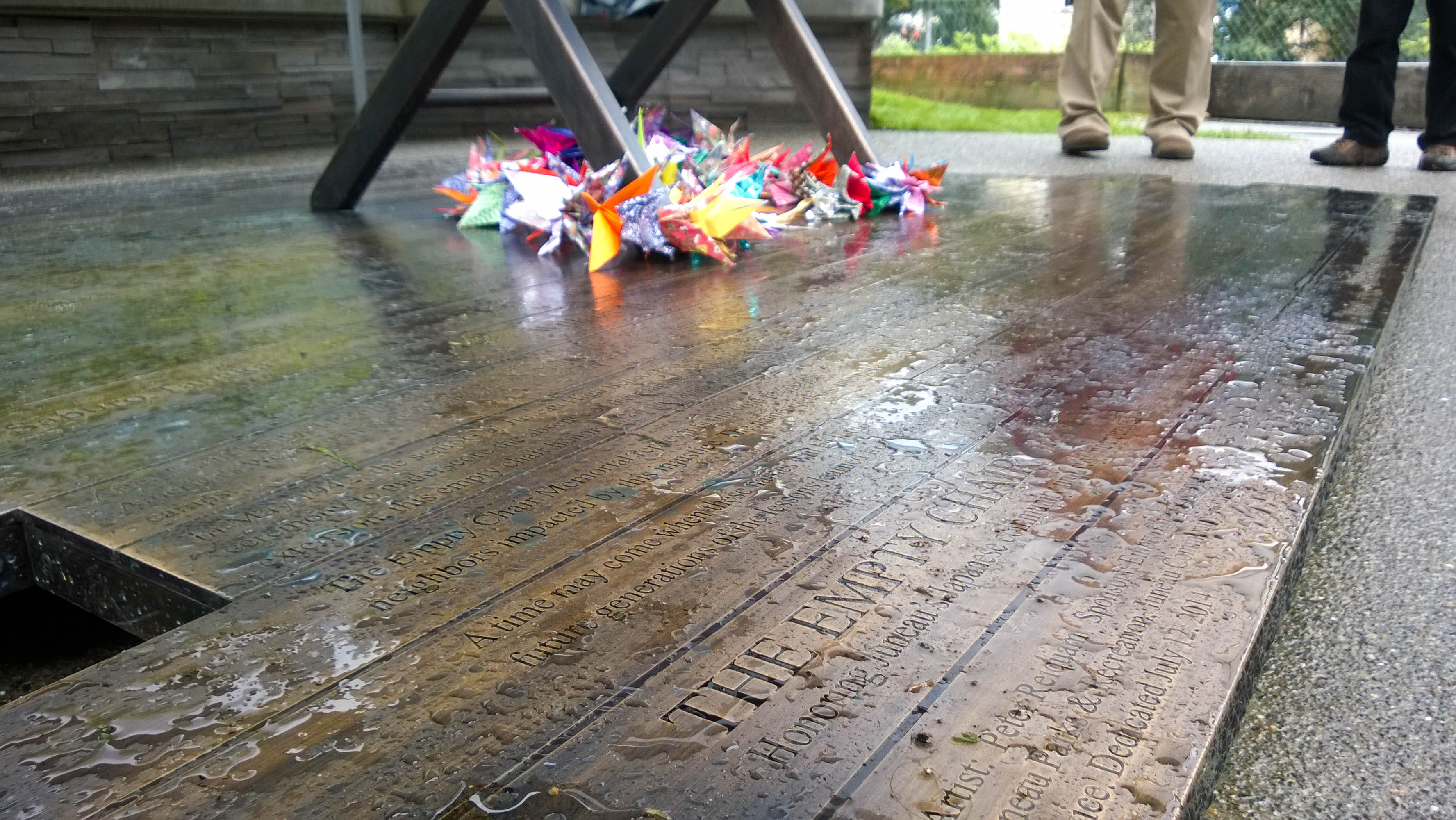 Juneau's Empty Chair statue has been honored as one of 31 outstanding public art projects created in 2014 by the nonprofit Americans for the Arts.
The sculpture is a memorial to Japanese-Americans from Juneau interned during World War II. It was inspired by John Tanaka, valedictorian of the Juneau High School class of 1942. Before that year's graduation, Tanaka and his family were imprisoned at Minidoka internment camp in Idaho. His classmates set up an empty chair at the commencement ceremony in his place.
The Empty Chair statue was created by artist Peter Reiquam. The names of 53 Japanese-American internees from Juneau are etched onto its bronze floor.
John Tanaka died in 1977. His family and friends raised money to pay for the memorial. The City and Borough of Juneau donated space at Capital School Park, where the statue is located.
The Empty Chair and other public art projects were honored today at Americans for the Arts' annual convention in Chicago.