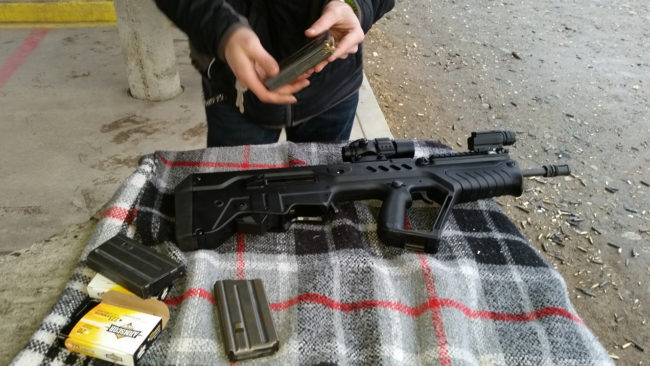 Juneau Police are asking for the public's help in locating a semi-automatic rifle stolen from a Mendenhall Valley residence on March 7.
The distinctive firearm — made by Israel Weapon Industries — has a short stock and pistol grip. It's valued at $2,000 and takes .223 ammunition, according to a police press release. The residence that it was stolen from is located in the 3600 block of Amalga Street.
A photo of the gun is posted on JPD's Facebook page.
Anyone with information about the rifle is encouraged to report it at juneaucrimeline.com, or call police at 586-0600. Tipsters are eligible for a reward of up to $1,000.