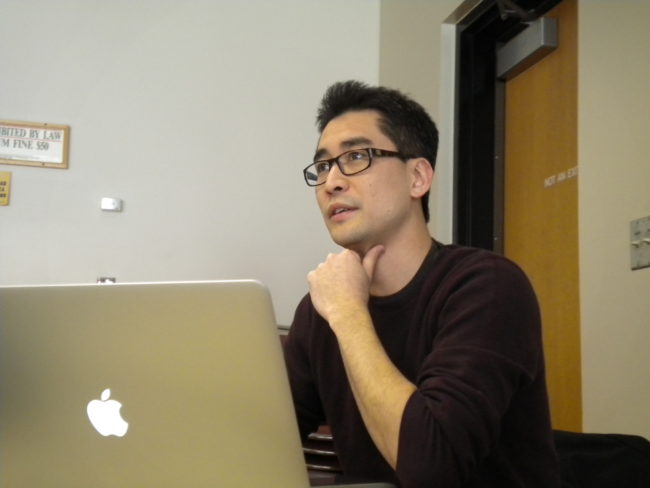 From Hogwarts to lost cities above the clouds, Kazu Kibuishi's illustrations have introduced fantastical places to legions of young readers. The graphic novelist visited Juneau over the weekend to teach workshops for aspiring artists.
Kazu Kibuishi is an artist who doesn't like to overthink his work.
"Every time I draw, I really try not to be present. Me as an artist, I don't want to get in the way of the reader and the experience. My job is to clarify it for them," Kibuishi says.
Scholastic Books approached him in 2013 to submit sketches for the new cover art of the Harry Potter series; Kibuishi says he didn't want to do it. He was intimidated by thinking of the popularity surrounding J.K. Rowling's books.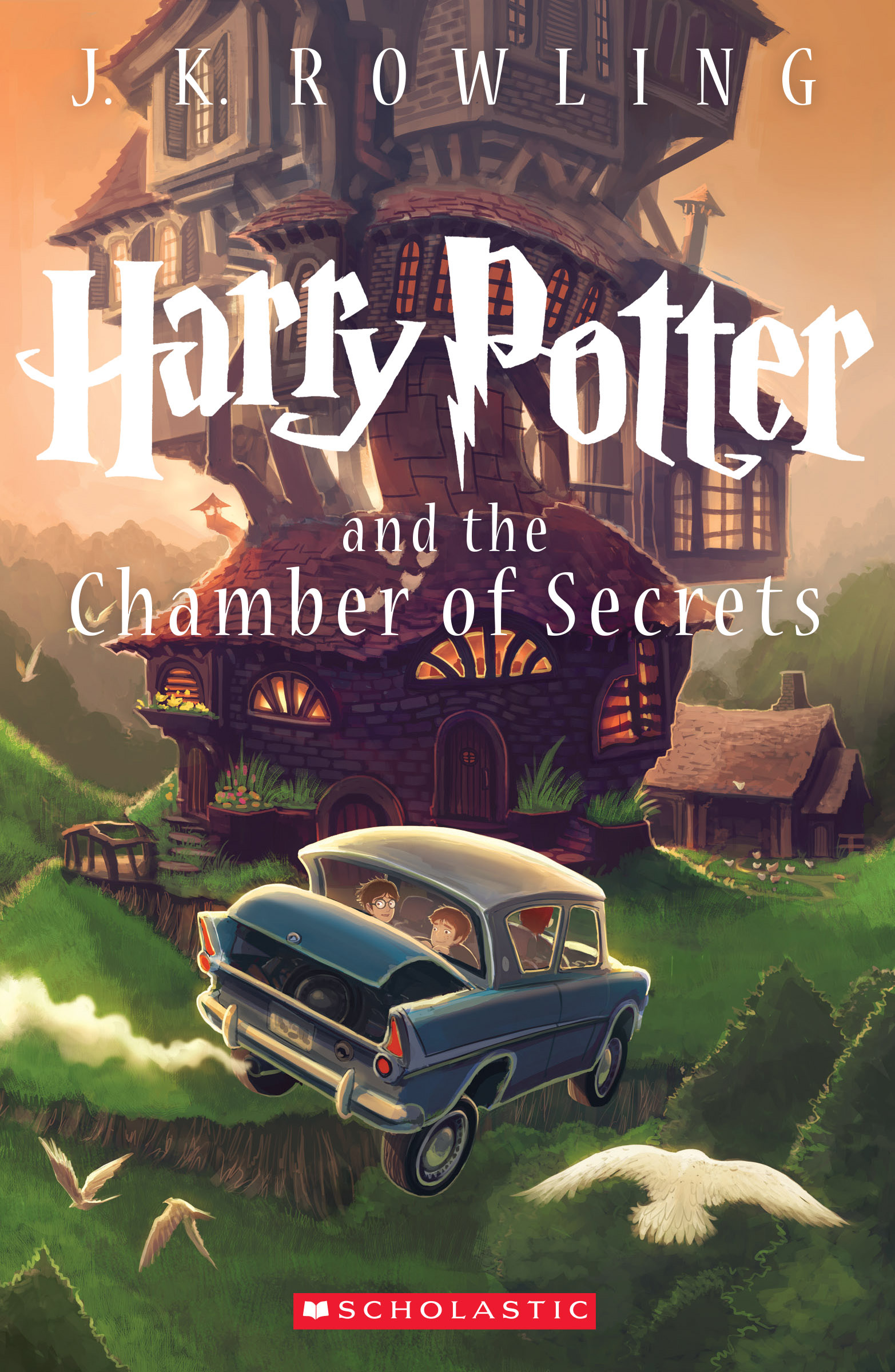 "I didn't want to be the guy responsible for this because I liked the covers as they were," Kibuishi says.
After collaborating with fellow artist Jason Caffoe, the two submitted some sketches to Scholastic Books. The publishing company picked Kibuishi to design the seven new covers within three months.
The Washington-based artist approached the project using skills he learned as a film student at the University of California, Santa Barbara.
"I just thought of myself as a cameraman that visited Hogwarts…" Kibuishi says. "I was just there to photograph it with my artistic technique and style."
Kibuishi's final seven covers showcased a new, modern perspective distinct from Mary Grand Pré's originals. He used sharp, vibrant colors to depict different icons of Rowling's world such as dementors and Diagon Alley.
Finding the right moment to capture in the covers was not always easy. Kibuishi says the second book in the series, "The Chamber of Secrets," was the most challenging to design. After sketching over 70 drafts, he still could not find the right picture to communicate the book's tone.
Kibuishi says he went back to the source material to solve this predicament. He asked himself what his emotional reaction was when he first read Rowling's book.
"What do I feel about this book? What is it about this book? I feel like it's a cup of tea. It feels like a tea party to me. It's the one book that feels like a kid's book almost. It's the calm before the storm," Kibuishi says.
Kibuishi decided on the elaborate home of Ron Weasley, best friend to Harry Potter, to put on the cover. Kibuishi says the setting is a place of comfort for Potter before battling his main antagonist, 'He-Who-Must-Not-Be-Named.'
Kibuishi says drawing always came natural to him, but writing was a craft that took him years to develop. He was born in Japan and was brought over to the U.S. by his mother at age three. He says the abandonment of his father would later serve as inspiration for the plot in his graphic novel series, "Amulet." Kibusihi says he's learned to use life experiences to create emotionally powerful narratives.
Yet, there are times when Kibuishi still gets writer's block. When running empty on ideas, he says he simply turns to doodling as a quick remedy — a tip he shared with about 30 school children at a drawing workshop on Saturday in the Douglas Public Library.
Young, aspiring cartoonists came prepared to pitch their grand story ideas. Xander Love, an 11 year-old student from Juneau Montessori School, showed Kibuishi personal sketches of pirate ships and robots.
"I think he (Kibuishi) found the perfect match between steampunk and fantasy," Love says.
Kibuishi says because the graphic novel industry is still relatively new, he often gets asked to teach workshops on how to break into the business. He says educating the next generation of writers and illustrators is important for the industry's survival.
"I'm hoping that all the work that I do has some element of teaching in it," Kibuishi says.
While in the capital city, Kibuishi also made stops at Alaska Robotics and the 2015 Alaska Library Association Conference in Centennial Hall. He's in the process of working on the last three books in his "Amulet" graphic novel series and recently signed a new book deal with Scholastic Graphix.
Kibuishi says he thinks the characteristics of a successful artist are a fruitful curiosity, steady determination and a little bit of that magic known as talent.