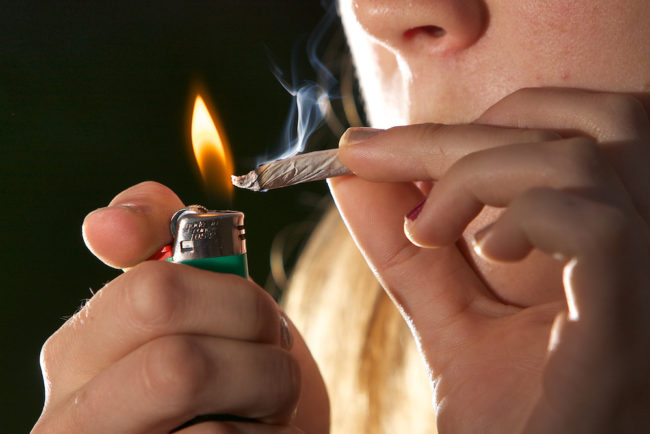 When recreational marijuana becomes legal in Alaska later this month, pot smokers in the capital city will not be able to toke up inside bars. Private clubs might be allowed later, but for now those are off-limits too.
That's because the Juneau Assembly last night unanimously voted to amend the city's indoor public smoking ban to include pot, despite objections from some marijuana advocates.
Of the five people to testify on the ordinance, three were opposed and one had questions.
Ben Wilcox said the city should have designated establishments for pot consumers, arguing it was for their safety and the safety of the public.
"They have bars to consume their alcohol. They need a place to consume this now legal substance, with people who can legally and responsibly serve them and control their behavior," Wilcox said. "Make them not walk in front of a bus, just like we do with people consuming alcohol when they have a little too much."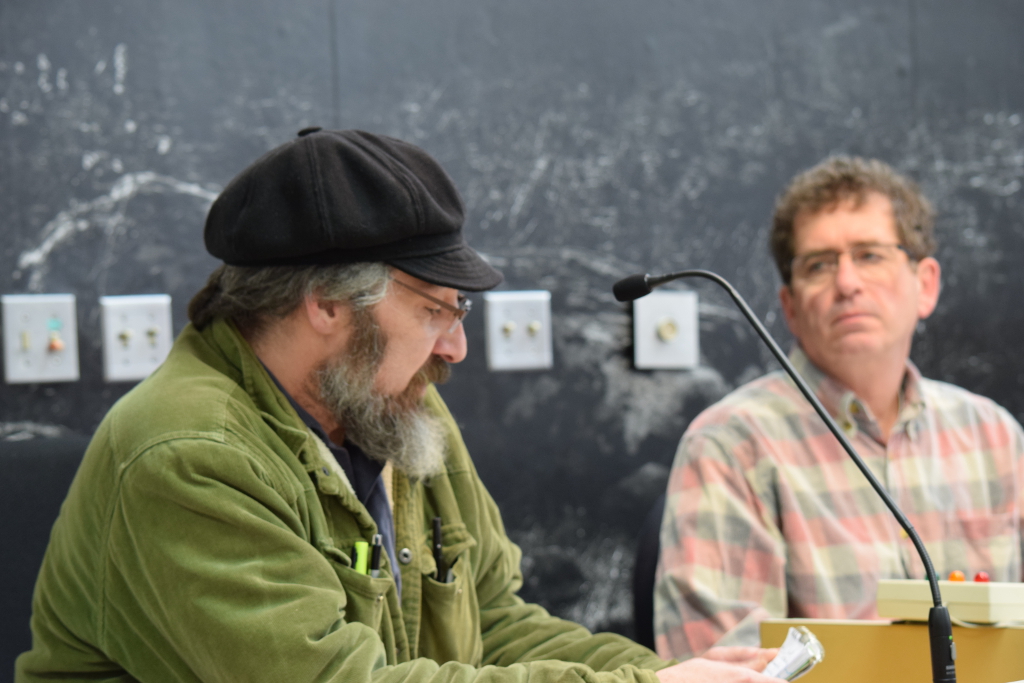 But anti-smoking activist Michael Patterson, who has chronic obstructive pulmonary disease, urged the Assembly to keep marijuana smoke away from the general population.
"I don't have a lot of bad feelings about it, you know, but I don't smoke it myself and I really don't want to be subjected to it," he said.
The statewide initiative voters passed in November already outlaws public consumption of marijuana. The local ordinance makes it explicit that smoking pot is not allowed inside public places in Juneau, where smoking tobacco was already banned.
Deputy City Attorney Jane Sebens said municipalities across Alaska are waiting for state officials to write regulations governing the commercial sale and recreational use of marijuana. That includes a better definition of "public place" than the one in the initiative. Sebens argued that adding pot to the public smoking ban was a measured approach, saying it carves out a narrow definition of public places to be used for now.
Assemblyman Loren Jones added that until state regulations are in place, the city won't know what it can and can't allow as far as private clubs and other legal marijuana establishments.
"It's still illegal to sell, it's still illegal to transport for sale, it's still illegal to offer for sale," Jones said. "And until the state comes up with their regulations, we won't know what we're allowed to do versus what the state's going to take control of."
The marijuana initiative goes into effect Feb. 24. The Assembly has formed a special committee to deal with legal pot issues. It will hold its first meeting later this month.