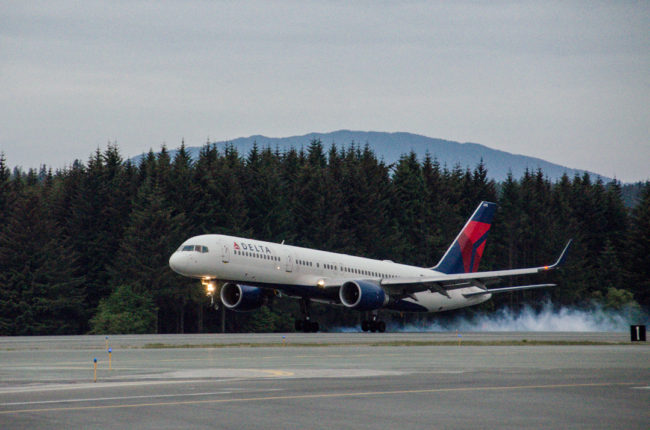 Delta Air Lines will fly year-round between Juneau and Seattle starting in May. This is a change from just offering flights during the summer, and could signal more Delta service coming to the state in the future.
Delta Vice President of Seattle Mike Medeiros says the response to its one daily flight between Juneau and Seattle was good last summer. So good, Delta decided a couple weeks ago to extend it all year.
"It's, quite frankly, a place that needs some competition so we're ready to step in and be able to provide that," Medeiros says.
Delta will fly a Boeing 737 during the summer months, which can seat up to 160 people. In September, it will contract with SkyWest, which flies a Bombardier CRJ-900. Medeiros says the 76-seat plane better meets demand during the rest of the year.
He says extending service beyond the summer is not a decision Delta made lightly.
"When we're making a commitment to a market, it's very difficult to pull out. It's difficult on the company and difficult for us to do that," he says.
Delta will also extend seasonal service between Fairbanks and Seattle to be year-round, and add summer flights from Seattle to Ketchikan and Sitka. Medeiros says the new Southeast Alaska services will be evaluated at the end of summer.
"We'll see how Alaskan residents have responded to us. If they respond like they did in Fairbanks and Juneau to the competition, then I think it over time could find its way to a year-round pattern as well, but hard to predict that," Medeiros says.
Adding additional service to the state of Alaska is part of Delta's expansion in Seattle to connect passengers to international destinations or other hubs within the U.S. Delta has around 95 daily flights from Seattle, almost triple what it had last year. It hopes to grow to around 150 departures in another two years.
Alaska Airlines spokesman Tim Thompson says the company isn't nervous about Delta's year-round service in Alaska. He says over the years other airlines have come in and out of the state.
"There's always going to be competition in business. And we have to continue to make our business perform just like it has over the past number of years with an on-time record, a product that people want to fly on, especially Alaskans," Thompson says.
He says Alaska saw little change in passenger numbers from previous summers when Delta wasn't flying from Juneau to Seattle.
"For the most part, we still had a lot of Alaskans flying on Alaska Airlines being able to go in-state and out of state as well," Thompson says.
And he doesn't think Delta's year-round service will change that.
"I think we have a pretty solid reputation, and we have a pretty good loyalty base here in the state of Alaska," Thompson says.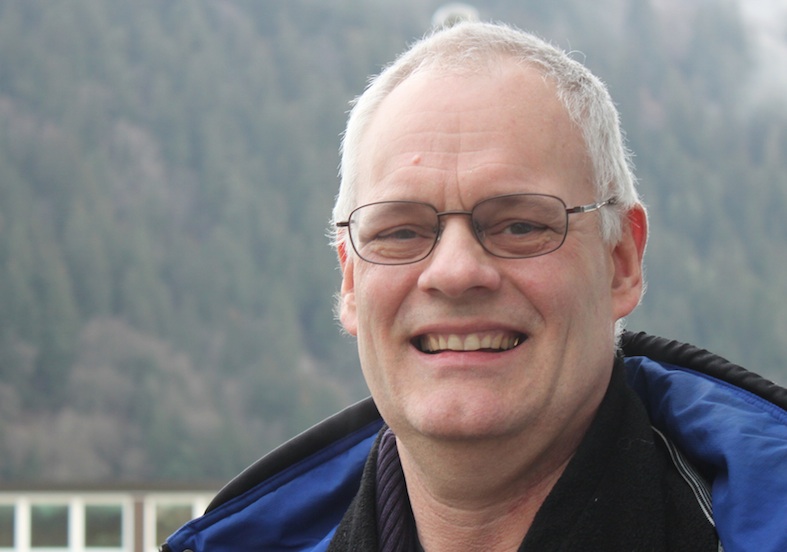 Travel analyst Scott McMurren is one of those loyalists, and as a member of its mileage program, likes to rack up Alaska Airlines miles.
"But there's always part of the market that doesn't care about that or they care up to a certain point, especially if I'm traveling with my family or if buying a ticket for an employee. Delta is going be able to capture some of that market by dropping the price," McMurren says.

Right now, fares between the capital city and Seattle after Labor Day are priced higher than they are in the summer. But, McMurren says, fear not.
"To have the competitive force year-round, fares will go down," McMurren says.
He anticipates roundtrip fares between Juneau and Seattle in the winter to be comparable to those in the summer and drop to as low as $250.