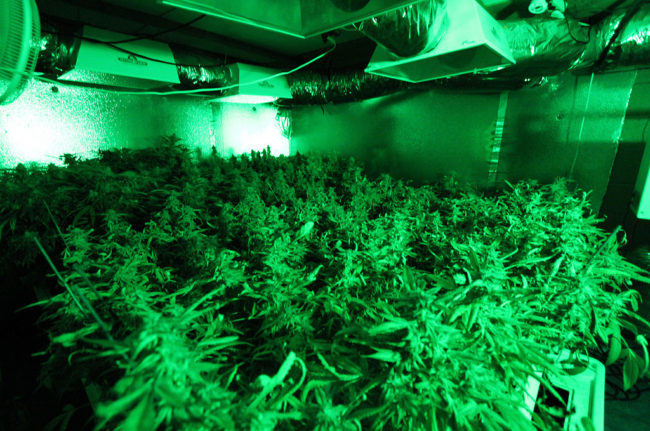 Aspiring pot entrepreneurs in Juneau can tentatively expect to have local zoning and land use rules that address legal operations in October.
The Juneau Assembly adopted a moratorium Monday that gives city planners and officials until Oct. 19 to get the rules in place.
That's sooner than the one-year moratorium first proposed, which would have put the deadline in February 2016. That's about the same time a state agency must begin accepting applications from prospective marijuana businesses.
Giono Barrett, who wants to start a pot farm, told the Assembly that isn't enough time to be ready to file an application with the state on day one.
"Zoning is a big issue big for us as well, as a farm. We want to know where we can prospectively look into property and know that when we apply with the state we have everything that we need in a row. So it does actually prolong our situation quite a bit when having to wait that long to figure out where the city is at with zoning," Barrett said.
Assemblyman Jesse Kiehl set the October date by amendment. He picked the date because it was 6 months from the scheduled adjournment of the Alaska Legislature, which is expected establish a regulatory board and tinker with the November initiative that legalized pot in the state.
"We as a city aren't gonna know what those looks like until the legislature is done on the 19th of April," Kiehl said. "And I think that gives our Planning Commission and the Assembly a little time, but not a whole lot of time, to come up with a full set of zoning regulations for this activity in our community."
Barrett was one of eight people to speak up during the public hearing on the ordinance. They were all against the moratorium or said it was too long. No one spoke in favor of it. The critics included a University of Alaska Southeast student, an elementary school teacher, a lawyer, a bartender and a restaurateur.
The end date of the moratorium isn't necessarily fixed, noted Assemblywoman Karen Crane.
"If this helps the business community in the interim, fine. But we still have the ability to look at that date. We may be able to move it up even further, who knows. But we can look at it after the legislative session again, and if we have to, change it," Crane siad.
Separately, the Juneau Assembly heard critical public testimony on an ordinance intended to treat secondhand marijuana smoke like secondhand tobacco smoke, essentially banning it from all workplaces.
Again, no one testified in favor of the ordinance. Several people pointed out that it appeared redundant with the initiative, which states pot is illegal to consume in public.
City Attorney Amy Mead noted that "public" wasn't defined, leaving gray areas, like cabs, tour buses and workplaces as potentially legal places to light up.
The Assembly moved the ordinance back to committee for more work.