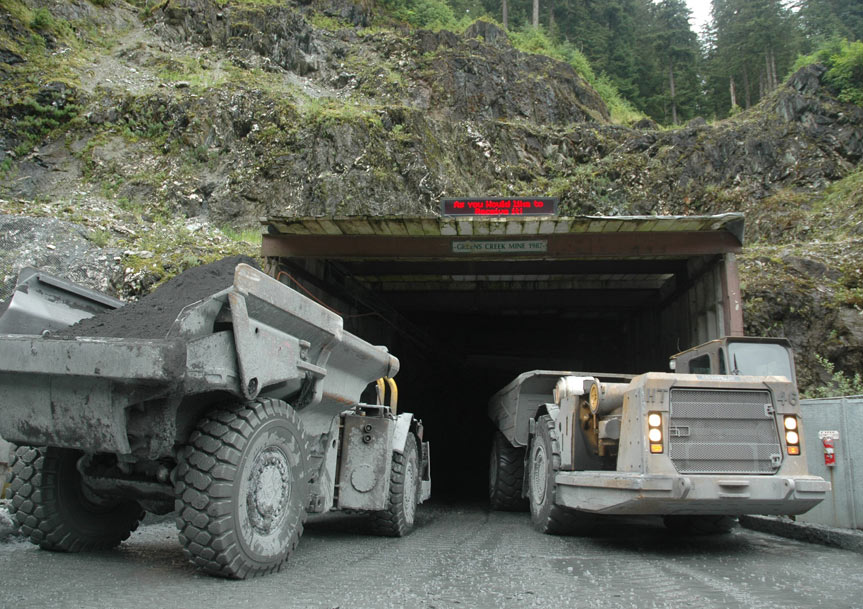 Two graduates of the Hecla Greens Creek "Pathway to Mining Careers" program entered the work-force this summer. The program, which began in 2011, lets juniors and seniors take a three-month introduction to mining class at the University of Alaska Southeast.
Then they can attend a Greens Creek training course for two weeks and shadow a mine employee. That can lead to the UAS mining program for a one-year certificate or a two-year associate degree.
Warren Eckland works underground at the Greens Creek mine. He started this summer.
"They put me on the lube truck, going around, filling up equipment, working on it. I do a lot of hoses," Eckland says. "And then they started putting me more in the preventative maintenance bay doing oil changes, changing out U-joints, just doing all the scheduled work on equipment
Eckland enrolled in the Pathway program at Juneau-Douglas High School and graduated with an associate degree from the UAS mining program last year.
He says that driving the lube truck was difficult at first.
"Everything looks pretty similar when you're underground. It's just… You're going uphill. That's pretty much it. In the beginning, I was pretty lost most of the time."
Eckland says that underground in the mines, there are only a few big spaces, and those are mostly workshops.
"It's a tunnel pretty much. A big cave."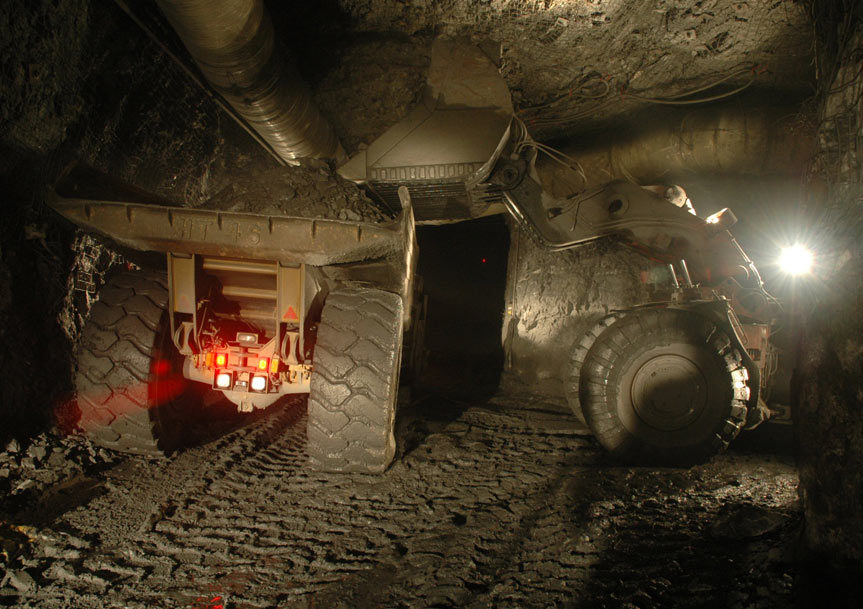 And the mines weren't someplace that Eckland imagined himself until senior year of high school.
"I was juggling between a few different ideas that I want to do," Eckland says. "One of them was aircraft maintenance. Another was diesel… Diesel maintenance. But at that point I hadn't even really thought about mining yet."
Until his automotive teacher announced the Pathway program. The class would be after-school two nights a week. The class piqued Eckland's curiosity enough for him to enroll.
It had also appealed to Hunter Kirkpatrick, a current Greens Creek employee who participated in the Pathway Program at JDHS. Mining had been on his radar before the class.
"I had a few older friends that worked at the mines," says Kirkpatrick. "And I had a couple of friends that were signed up in the introduction to mining occupations class."
He's now a mechanic at Greens Creek. And like Eckland, he works two weeks on, one week off. According to Hecla, entry level mechanics at Greens Creek make between $64,000 and $74,000.
Kirkpatrick says the job took awhile to get used to.
"The first month was tough. Not really knowing anybody, not knowing what I was going to be doing exactly. It was intimidating, but I was lucky that I have a crew that's pretty friendly and helpful."
He's settled in now.
"I wouldn't change it for anything," Kirkpatrick says. "I'm super glad that it's what I did and that I stuck with it."
The mining program and Pathway have the same goal, according to Mike Bell. Bell recently retired from his position as Director of the UAS Center for Mine Training. But he's filling in while UAS searches for his replacement. He says both programs provide employment in Alaska, for Alaskans.
"A large number of people working in the mining industry come from out of state," says Bell. "And we have a lot of people within the state that are not employed. And so we wanted to reverse that trend a bit or at least get more Alaskans to work in the mining industry."
The Pathway program's intro to mining class begins again in late January.