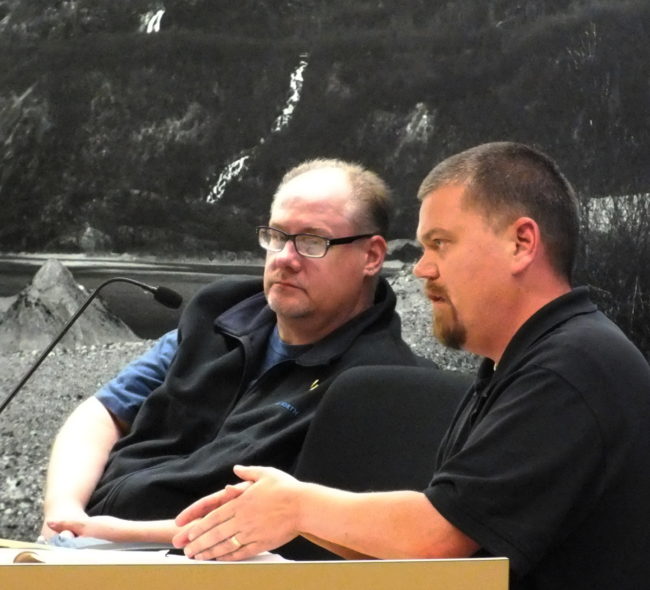 The Juneau Planning Commission has approved a conditional use permit for a proposed faith-based transitional home for women just released from prison.
The four hour-plus hearing on Tuesday night included extended testimony from attorneys representing both Haven House and Tall Timbers Neighborhood Association, and over an hour of testimony from about 20 people expressing their support or opposition to the project.
Haven House has been incorrectly called a halfway house or an institution where inmates continue serving out their prison sentence. Instead, it would accept only vetted former inmates who are on probation or parole. In addition to a residence manager, as many as nine women could call 3202 Malissa Drive home for up to two years until they got back on their feet.
Former inmate Heather Schimanski credits her recovery to a similar transitional housing facility in Anchorage. She reminded planning commissioners that former misdemeanants and felons of all types already live as neighbors or walk the streets all over town, including around her home near Glacier Valley School.
"Near the area are people doing drugs and committing crimes," Schimanski said.
"I guess I want to point out that Haven House has so many rules set up that you're more protected than I am on Jennifer Drive. I can't go and say 'Well, you don't belong here and I don't want you around my kids.'"
Guy Holt was one of many neighbors concerned about the potential drop in property values, impact on public safety and disruption of neighborhood harmony.
"Zoning regulations have not been followed by Haven House and the CDD. They have been manipulated, in my mind," Holt said. "They've changed how they felt a few times and now we're to the culmination of this and we're going 'Well, what pieces fit and what pieces don't?'"
CBJ Community Development Department staff recommended adding conditions to the permit such as maintaining yard vegetation and always keeping a residence manager on site. Based on allowances for back-in parking for three cars, only four people could live at Haven House at the very start. The number of total residents could expand to 10, including residence manager, once the property owner, Grant Properties LLC, modifies the driveway to allow for more off-street parking. Planning commissioners also added a condition for establishing house rules that outline residents' behavior and expectations.
Almost all of the commissioners voiced support for Haven House, the potential benefit to the community, and its goal of combating recidivism. A stable housing environment is viewed as a key piece in breaking the cycle of released inmates quickly reoffending and returning to prison.
Commission Chairman Mike Satre also lauded the project, but he was concerned about the nine month long process that neighborhood residents had alleged was manipulated by Community Development Department staff. Satre said he understood why residents had lost faith in city government.
"I really think that the original decision that this was a halfway house and (its operation) was not allowed should've been allowed to stand so that it could be appealed," Satre said. "This concept that the law that was on the books that was likely unenforceable could've been tested at that time. If it was truly unenforceable, we could've thrown that out. We could've dealt with that right away. We likely would've been deciding this months ago."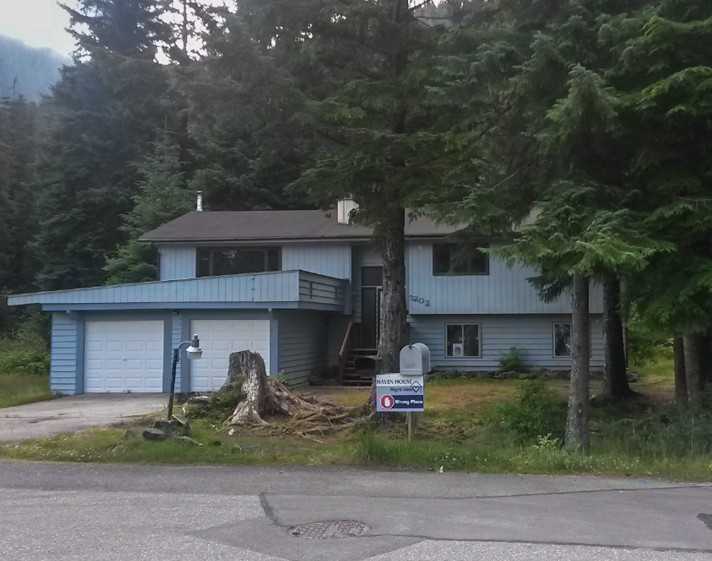 Haven House director Kara Nelson said after the Tuesday meeting, they were unsure when they'll begin operation and the first clients could move in. Mary Alice McKeen, an attorney representing Haven House, said the facility–theoretically–could operate at risk while an expected appeal by the Tall Timbers Neighborhood Association goes to the Juneau Assembly. The appeal could force Haven House to shut down.
In addition, Robert Spitzfaden, an attorney for TTNA, said he's going to court to challenge CDD's earlier designation of the facility as a 'use not listed.' That led to the Planning Commission deciding in August that Haven House fit within the category of a facility that offers miscellaneous rooms for rent.