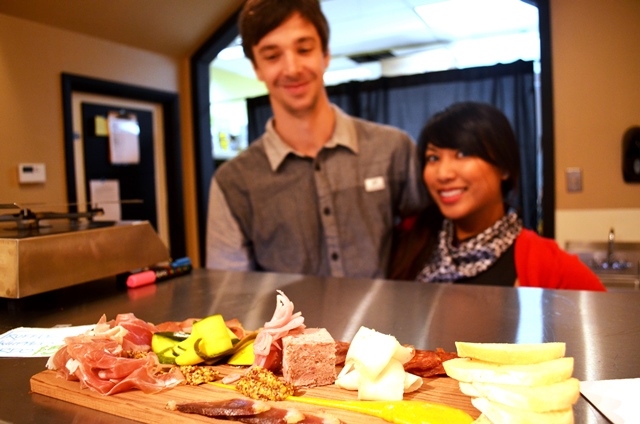 A handful of new businesses have opened downtown since this summer and one bar has closed.
Panhandle Provisions is the new gourmet food store and deli from Rookery owner Travis Smith. It opened earlier this summer and is managed by two of Smith's good friends- Aims Villanueva Alf and her husband Alex. Aims is originally from Juneau and the couple moved back to be closer to family.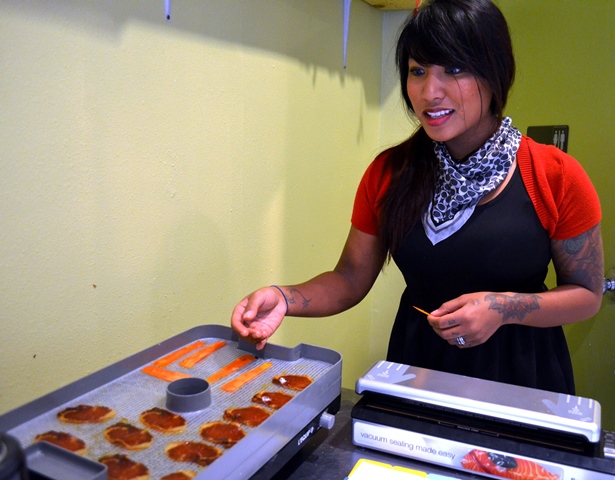 She specializes in bakery and dessert items, while Alex is in charge of creating the deli's signature charcuterie. Some of the creations from their kitchen include mortadella, pancetta and duck liver pate. On a recent visit to the store, Alex was starting to make duck speck.
"We'll pack the duck breast generously with the curing mixture and herbs and spices. The first day we let it go and the second day is called 'overhauling'- you turn the meat so that it evenly cures," Alex says. "Then we'll rinse the cure off, let it dry, then we'll hang it for two weeks and then we'll cold smoke."
Aims has been focused on cannolis. Over the past month she's offered up cannolis with carmelized cornflakes, banana tamarind cannolis and tiramisu cannolis. She's also been experimenting with dehydrating and candying thinly sliced meats and vegetables.
"I think the way we approach things and our technique about things, we have our eaters look at it a different way. It's just a crazy pairing that works," Aims says.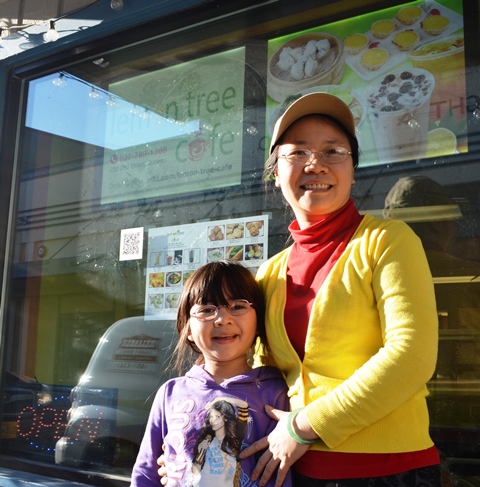 In the old B's Bakery and Bistro on 2nd Street, Mae Wu has opened Lemon Tree Café. Wu first came to Juneau to visit her aunt, who owns Little Hong Kong. While visiting, she decided that she liked the city and decided to stay when she met her husband here.
The menu includes items such as steam buns, noodle soups and moon cakes.
"I'm doing a combination of Chinese and Vietnamese because I was born in Vietnam and grew up in China. I lived right on the border of Vietnam and China," Wu says.
Another local business, Kindred Post, also opened earlier this summer. Writer and artist Christy NaMee Eriksen took over the space where Miners Post was for six years. The store's walls have a fresh coat of white paint and Eriksen has filled the shelves with a curated selection of handmade jewelry, art prints and notecards. She says the store is mostly made up of modern items made with traditional materials by independent artists.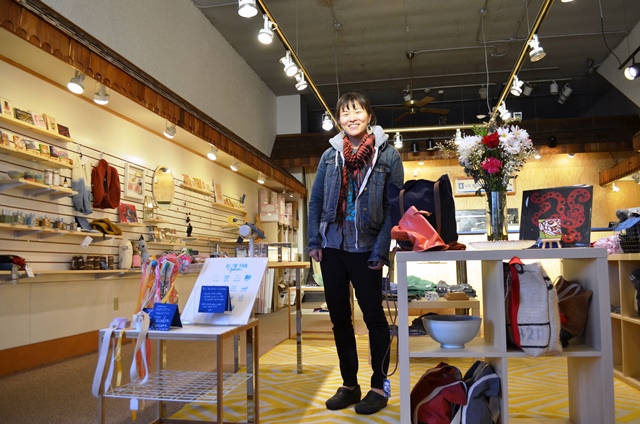 "So you have things like Ricky Tagaban's Chilkat weavings. Using a thousands-year-old  weaving method but making them into iPhone cases. Leatherworks, seal skin jewelry and clean modern design," Eriksen says.
Eriksen says she hopes to make the store a community gathering place where people can make art and have conversations.
One business in downtown recently closed. The Arctic Bar on Franklin Street closed Monday. The owner was unreachable by the time this story was written. However, we do know that the building is not for sale but the liquor license is.
*Editor's Note: An earlier version of this story said Mae Wu moved to Juneau after visiting her parents, who own Little Hong Kong. In fact, her aunt owns Little Hong Kong.