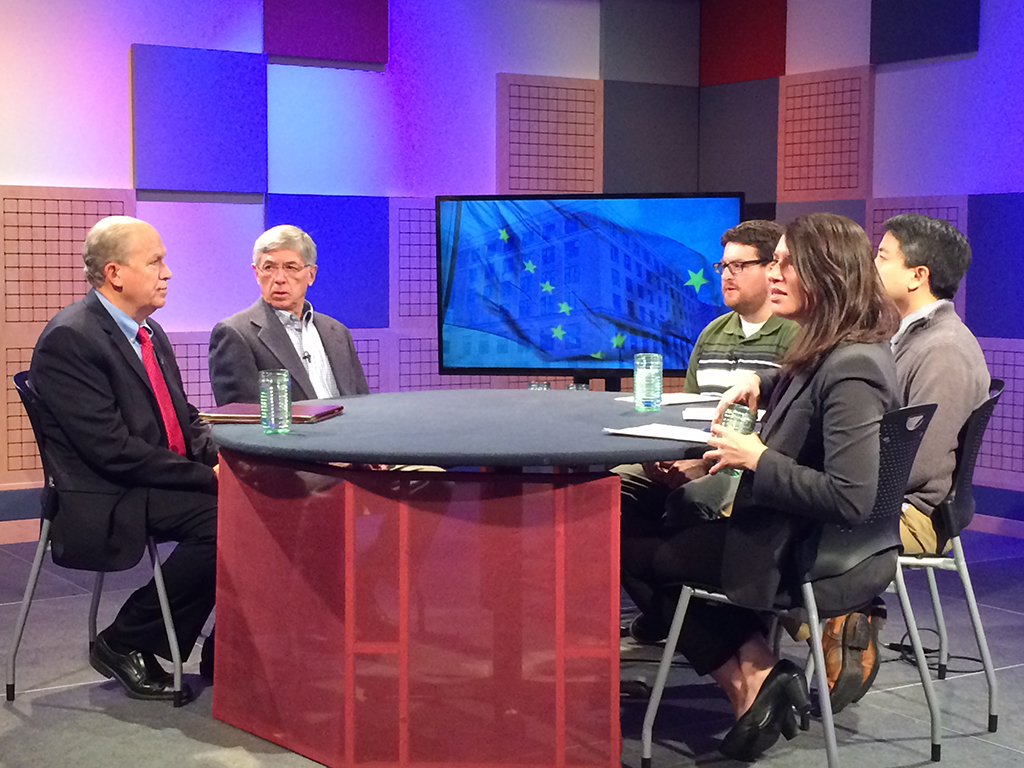 Independent gubernatorial candidate Bill Walker and running mate Byron Mallott chatted with reporters in a Friday recording of Forum@360, 360 North's public affairs show.
Here are some highlights.
Walker, who until recently was a registered Republican, addresses how and why he merged his campaign with Mallott, the Democratic Party's nominee for governor. He says, after doing some simple math in a three-way race, "It certainly appeared that neither of us were gonna be successful at replacing the incumbent governor, but together, the numbers showed that we would."
Walker and Mallott say they'll vote on the three November ballot questions the same way:

Require legislative approval of large-scale mining in Bristol Bay Fisheries Reserve? Yes.
Increase Alaska's minimum wage? Yes.
Legalize marijuana? No.

Walker criticizes Parnell for not meeting with President Barack Obama in 2009 when he visited Alaska en route to Asia, saying, "We will meet with the president when he comes to Alaska."
On state-backed megaprojects like the Knik Arm Bridge, Susitna-Watana Hydro project and Juneau Access Project, Walker says due to Alaska's deficit, he would carefully select affordable projects with a good return on investment. "Many administrations come in and they just sort of wipe everything off the table and they start over again, and I'm not a start-over again person, I wanna finish some projects," he says.
Gov. Sean Parnell and his running mate Dan Sullivan have been invited to a future reporters' roundtable on Forum@360.
You can watch the Forum@360 with Walker and Mallot here. It will also broadcast this Friday at 8 p.m. on 360 North.