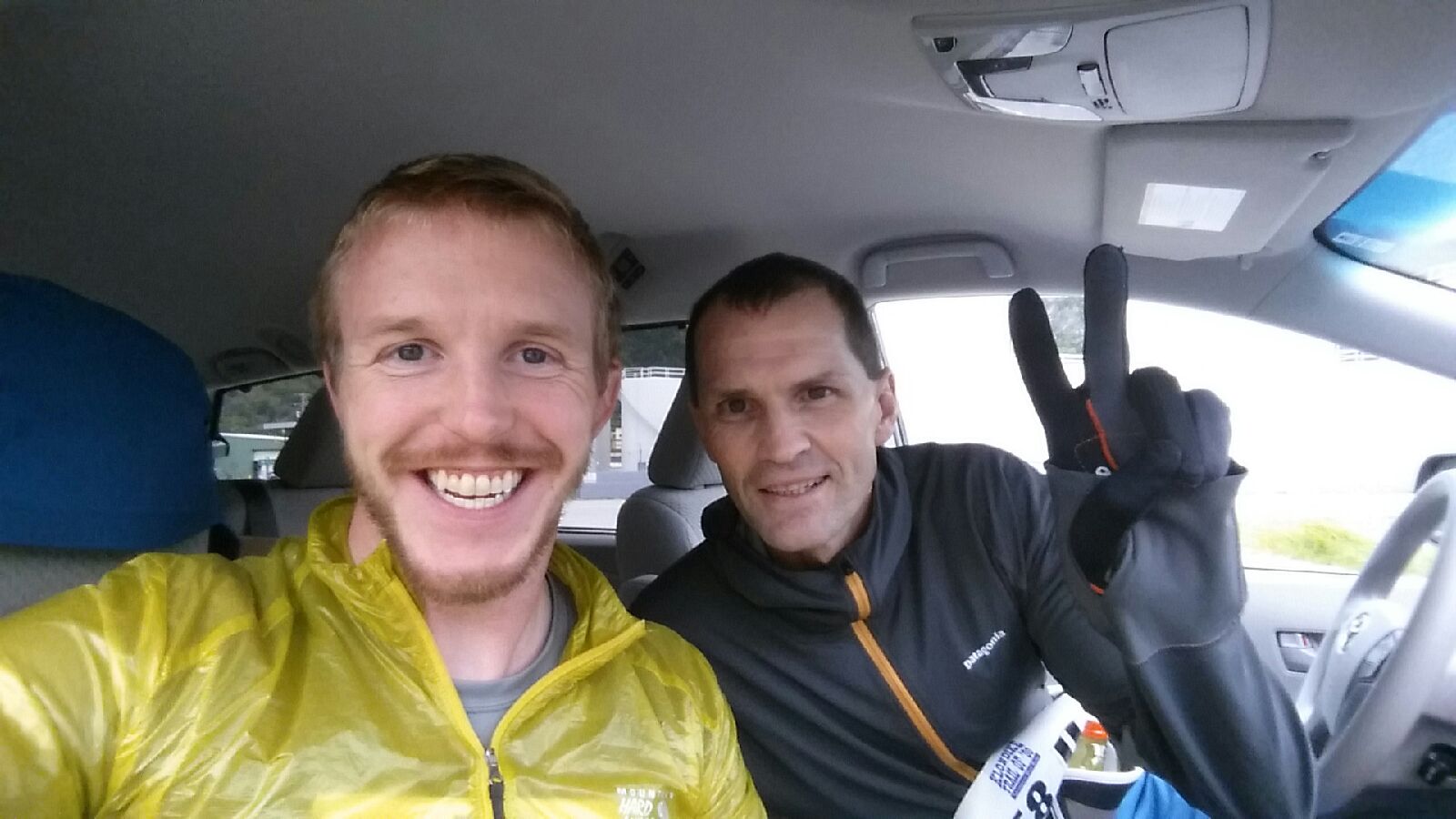 The 32nd Klondike Road Relay is underway, and it includes two Juneau ultrarunners attempting the 109-mile race–solo.
Officials say there are three people attempting the feat: Klas Stolpe, 54, and Houston Laws, 29, both of Juneau; and Will Kidnew, 26, of Chicago. They're the first to attempt the Skagway-to-Whitehorse race by themselves. It's usually a 10-part relay.
Event coordinator Kevin Patterson says he doesn't know what to expect.
"Since it is the first year of them running. So we're not sure how long it will actually take them," Patterson says. "Will in particular from Chicago, he's actually estimating he would get to the finish line by about 6 o'clock tomorrow morning."
This is Stolpe's first race that's longer than a marathon.
"Officially it is, I mean, of course, like a lot of the Juneau crowd, I fell in with a good group of guys, and once in a while, they drag you out onto the mountain for, you know, 30 plus miles, but you don't realize it until you're done," Stolpe says.
Stolpe says he's running in honor of Glenn Frick, a pioneer of running culture in Juneau, who died in March at the age of 75.
Stople asked Laws, an experienced ultrarunner, to keep him company on the Klondike. A few minutes before starting the race in Skagway on Friday, Laws described their plan.
"We'll budget some times to walk. We'll budget some time to rest. Probably average at least five resting points for 30 minutes, totally off our feet, the feet out of the shoes, changing socks if necessary. Changing clothes to help with chafing, and just trying to be as comfortable as you can be doing a 100-mile race."
Laws says he thinks they'll average bout 13-minute mile pace through the varied terrain.
"Really take the hills easy is the plan, and really reserve a lot of the energy for the time we hit the last 20 miles. It really pays off to take it easy in the beginning."
More than 170 teams are participating in the race.