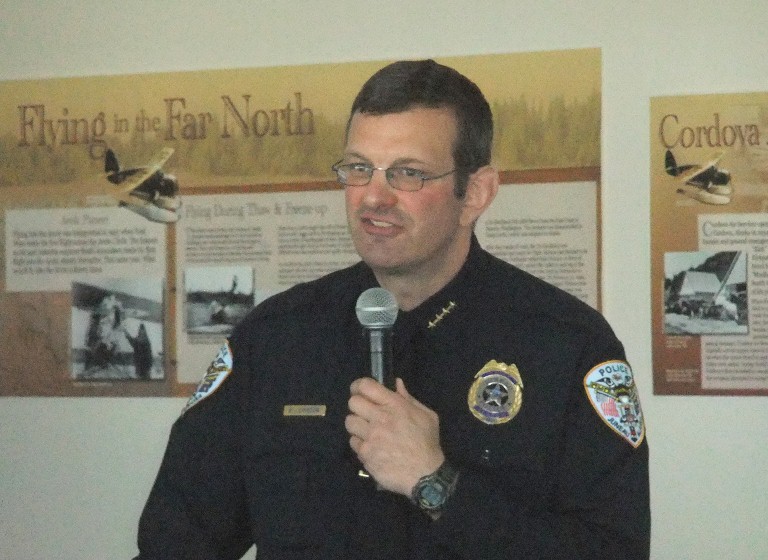 Alaskans will decide in November whether the state should tax and regulate the production, sale and use of marijuana.
If Ballot Measure 2 passes, people age 21 and older could legally buy and use pot, and even grow a certain amount. But the drug could not be used in public.
Colorado and Washington now regulate pot, and Alaska authorities, like Juneau Police Chief Bryce Johnson, are looking to those states for guidance.
Johnson told the Juneau Chamber of Commerce Thursday that enforcement of driving under the influence laws could be a challenge.
"When we talk about DWI, all of our officers are trained for alcohol detection and stand and field sobriety tests," Johnson said. "When you go to a drug-based DUI it requires additional training and right now we only have two people who are trained to do that, so we will have to expand our capacity to be able to investigate those things."
Both driving under the influence and the underage use of marijuana have increased in Colorado since recreational use of the drug became legal, Johnson said. Juneau could have a similar experience if the marijuana initiative passes, he said.
The "Yes on 2" campaign recently put out a press release declaring teenage marijuana use is down in Colorado since the state legalized the drug. However, the 2 percent change between 2011 and 2013 is not statistically significant, according to the Colorado Department of Health and Environment. A state of Colorado survey shows fewer youth think pot is risky.
Johnson has been Juneau police chief for a little more than a year. When he joined the force the department had a number of vacancies and still needs ten officers.
Prospective officers must pass a physical and written test as well as background investigation.
"Every time we run a test we have six to eight people that will apply. And if we have six to eight people that apply we usually get one or two of them that will pass every stage of the testing," he said.
JPD recently hired two people, who are now at the Public Safety Training Academy in Sitka. It will be about ten months before they'll be officers on the street.
Johnson says departments across the country are finding it difficult to recruit officers, and he expects Juneau is about two years from filling all the vacancies.