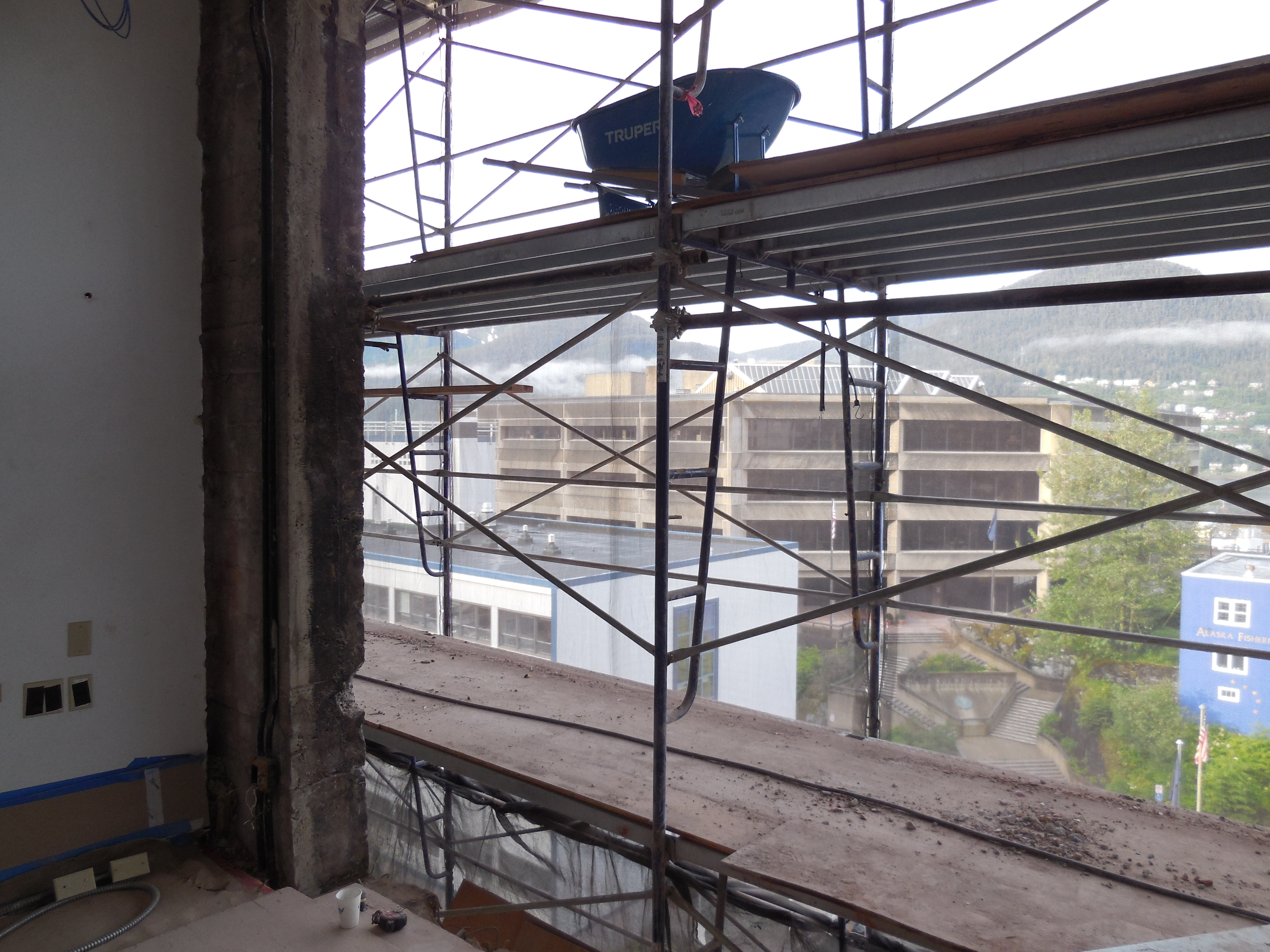 The Alaska Legislative Council approved an additional $650,000 to its $5.8 million Capitol building renovation contract on Thursday.
Demolition of the north wall of the west wing of the Capitol will proceed this fall, instead of in 2015. The updated contract won't change the overall scope of the renovations in Juneau.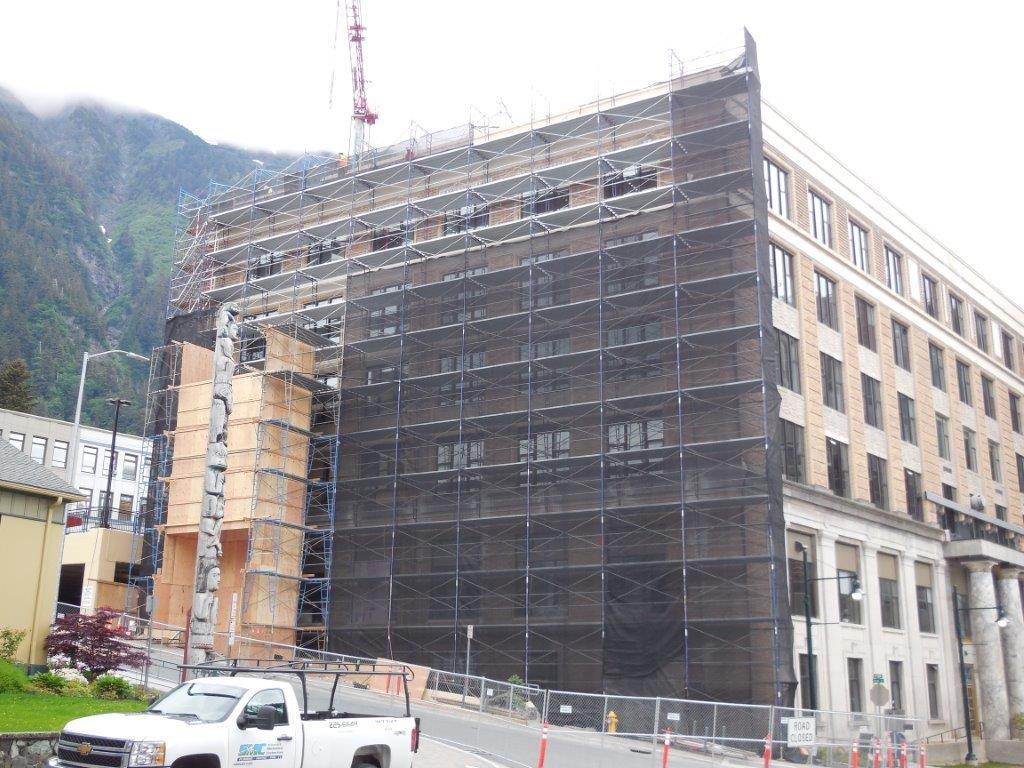 This summer's work was focused on the west wall of the Capitol along Main Street. That's where scaffolding's been up all summer. The work has been as much about discovering the integrity of the 84-year-old building's structure, as it is about making it earthquake resistant.
Wayne Jensen is the project architect. He told the Legislative Council, which manages the legislature's budget and support staff, that the contractors are on schedule and the work has gone well this summer.
"The concrete frame that was exposed is in good shape," Jensen said. "We found there's some discrepancy in the plumbness of the building, that the concrete was out of plumb a little bit."
In other words, the walls weren't quite vertical.
"And we're able to deal with that. So all in all, things have gone well."
Jensen told legislators that doing extra work this season will save time and could save the state money.
It also resolves the contractors' concern about a possible conflict next year. Demolishing the north wall of the west wing while masonry work is underway on the new and improved west wall would be bad.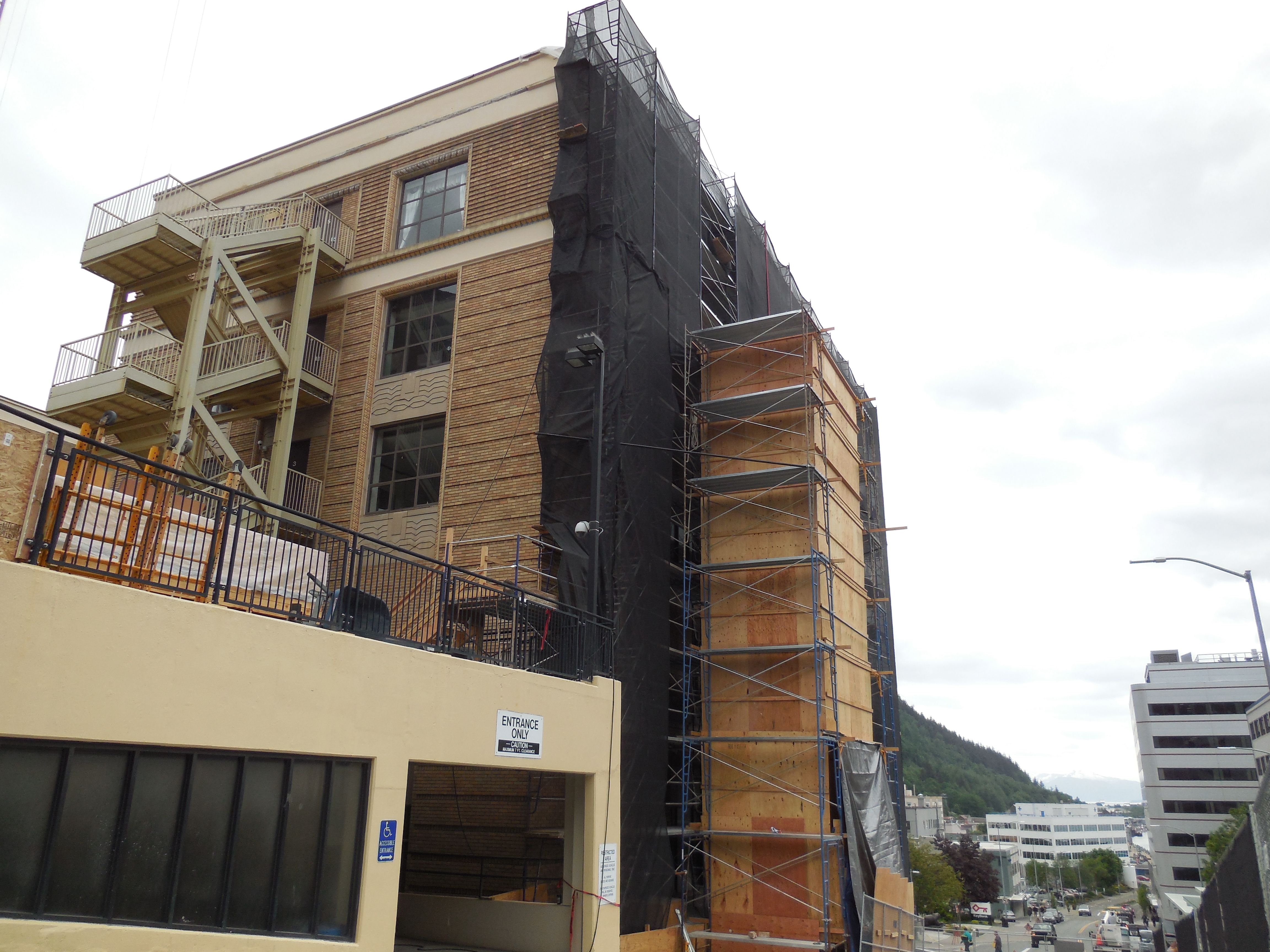 Jon Pulver is Dawson Construction's project engineer.
"And the problem is, if you're doing that, and you have masons that make it up, essentially, if they catch us as we're going around and demoing, then we'll have to hold them off because you can't have that vibration going through and having the brick and the fresh mortar with vibration," Pulver said.
The mortar could set improperly, according to Dawson.
The overall Capitol renovation is expected to be complete in 2016. The contractors are working their way around the Capitol clockwise, rebuilding exterior walls. Work will continue to be scheduled around the winter legislative sessions.
In addition to the earthquake improvements, the project will also expand the building into the courtyard and replace the heating system.
Contractors completed the first phase in 2013. It focused on the main entrance of the Capitol, making the marble steps, marble columns and the portico the columns supported structurally sound. They had all become very vulnerable to collapse in an earthquake.