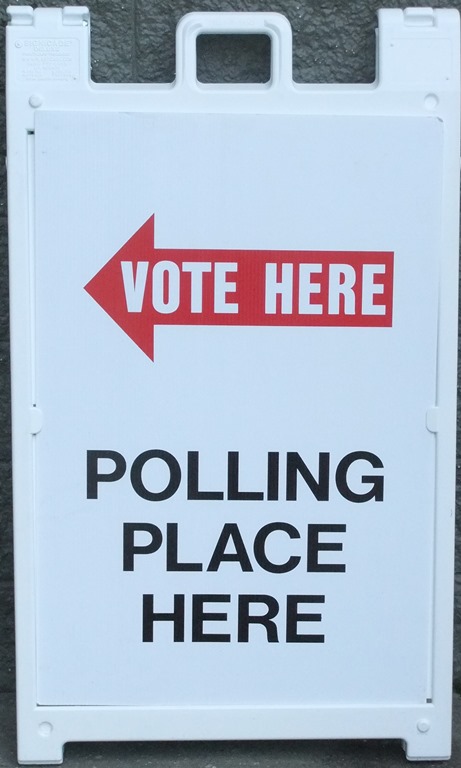 The filing period for the Juneau Assembly and Board of Education opens Friday.  Candidates have until Aug. 18 to file with the city clerk to run for office.
Three assembly and two school board seats must be filled in the Oct. 7 election.
Getting more voters to turnout for that election is the goal of Juneau Votes. The non-partisan group formed earlier this year to increase voter education and participation, and includes a number of civic organizations as well as individuals.
KTOO, the Juneau Empire and KINY Radio will work with Juneau Votes on municipal election forums.
CBJ Library Director Robert Barr helped coordinate Juneau Votes. He believes many hands make light work.
"The whole idea is that we want as many organizations involved and participating as possible," Barr's says, "and I'm really happy that that includes the media organizations, organizations like the city clerk, and the CBJ assembly has blessed this, too."
Only 19 percent of Juneau voters cast ballots in last year's municipal election, a dreadful turnout especially for the capital city.  In the last decade, turnout has averaged a little over 32 percent, reaching a high of only 40 percent in 2007.
Juneau Empire Managing Editor Charles Westmoreland says pooling resources will help the news media do a better job of informing voters on the candidates and the issues.
"Part of our job is to remind them why it matters, why they should vote.  And when only 19 percent of the people in town turn out, there needs to be a lot of reminding," Westmoreland says. "At this point, it's not about page views or selling newspapers, there's a public service about being in the media and that's giving people both the information they want and the information they need."
Juneau Votes and its media partners are proposing community lunch-time candidate forums in September leading up to the municipal election.  Then in October, the group will concentrate on Juneau legislative races. For the first time in years, candidates for the state Senate and two House seats will be opposed.
The proposed forums will be in addition to pre-election coverage already planned by the individual news organizations.