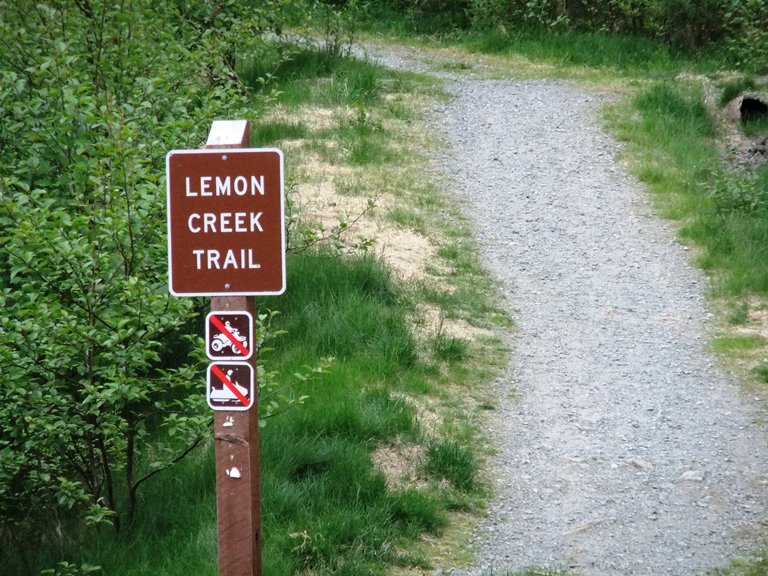 One unlucky dog crossed paths with a black bear on the Lemon Creek Trail behind Home Depot this weekend and managed to walk away with only minor injuries.
Apparently, the unleashed dog wandered too close to a tree where two cubs were perched on Sunday afternoon. The mother bear attacked the dog then took off, says Ryan Scott, a wildlife biologist with the Alaska Department of Fish and Game.
"I doubt the dog even knew they were there. The dog probably got too close to the tree and the female probably perceived a threat," Scott says. "Once she dealt with the dog, it was over."
Scott says the dog sustained a puncture wound and a slash.
When Scott heard about the encounter, he went to the area to look for the female bear and the dog.  Two Juneau police officers were there, too.
"It took us a while to find the female and then it took us some time to get the bears to move off so we could look around for the dog, still not knowing what was going on," Scott says. "We were able to find evidence of a struggle. Shortly after we found that, we were informed the dog was located and was fine."
He says it serves as a good reminder that bears are active and people should remain aware of their surroundings. Practice good bear safety habits such as making noise, traveling in groups, and always looking for signs of bears in the area.