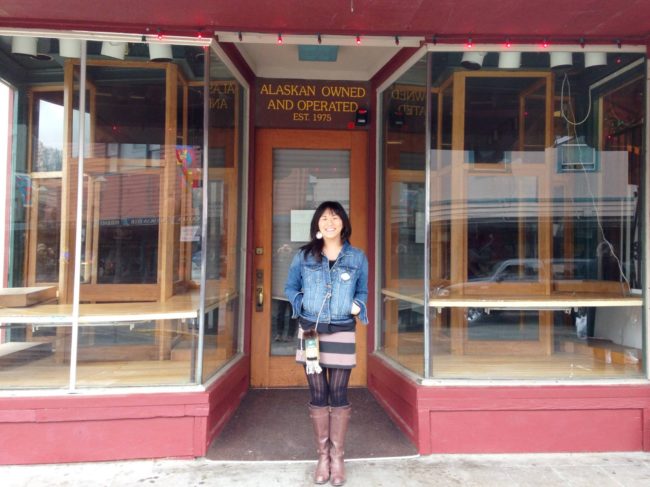 Miners Postal in downtown Juneau will reopen this summer as Kindred Post, a postal station and community gathering space.
Juneau resident Christy NaMee Eriksen won the contract with the United States Postal Service on May 9.
Miners Postal, which was also a gift shop, closed its doors on May 3. Christy Hartman had run the USPS contract station since 2005.
When Eriksen reopens the business in June, she says she'll focus on post office operations. In the fall, she plans to expand Kindred Post into a retail store and place for people to gather.
Eriksen says it will provide "opportunities for people to come together, learn new things, be creative together, share ideas and just generally be in community with one another."
The business will host creative workshops, poetry readings, book clubs, and First Friday events.
Eriksen calls it a space where people connect with one another.
"You go to a post office, you're sending something off to somebody else who's ultimately going to receive it. And I like the idea of evolving that principle into something larger where it's this space that's an active physical space that the community can come and interact with each other," she says.
Eriksen works for Sealaska Heritage Institute and is also an artist. She recently released a spoken word album and has a small business, Kindred Design Co.
She plans to feature work from independent artists as well as her own designs at Kindred Post.
Eriksen is not new to the post office world. Her father, Kent Eriksen, worked for USPS for more than 35 years and retired as Juneau's postmaster.
(Disclosure: Christy Hartman, who ran Miners Postal, works for CoastAlaska, a group of Southeast public radio stations, of which KTOO is a member.)