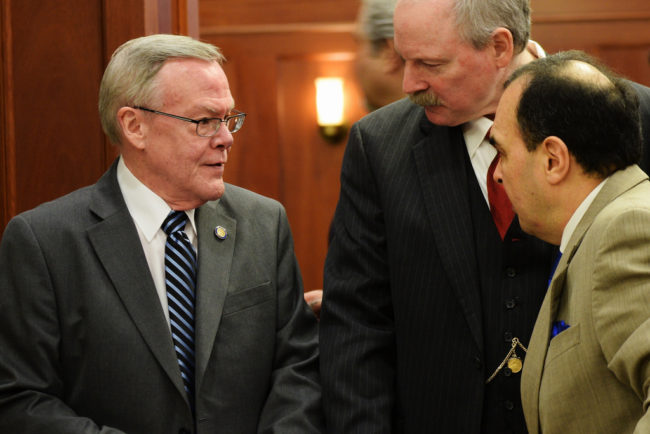 Democratic Sen. Dennis Egan says he thinks the next legislature will try to resurrect a bipartisan caucus to lead the Alaska Senate.
"I think there was a lot of dissatisfaction this year on the way things were run. I think that there may be some change in the next legislative session," Egan says.
Since 2013, the Senate's been controlled by a band of 13 Republicans, Egan, and Democratic Sen. Donny Olson from Golovin.
Sticking up for coastal interests is part of why Egan says he and Olson caucused with the Republican majority, where Railbelt interests would otherwise dominate.
For example, Egan credits the majority's coastal caucus with a major amendment to Senate Bill 138. That's the bill that empowers the state to partner with industry to build a massive natural gas pipeline. That bill, which is on its way to the governor, now includes a provision diverting some of the state's natural gas revenue to energy projects in communities the pipeline won't directly serve.
"We came at the end with a fairly significant voice in trying to get our things through," Egan says.
Meanwhile, Egan worries that cuts in the state operating budget will hit the capital city especially hard. Exactly how those dollar reductions on paper translate into reality isn't clear yet. The capital budget was a different story.
"We fared very well," Egan says. "We obtained nearly $100 million in capital project funding for District P. And that doesn't include the $37.5 million for SLAM."
SLAM is the State Library, Archives and Museum building under construction in downtown Juneau. The money set aside for it this session should be enough to complete it. SLAM is slated to open in 2016.
Egan is up for re-election this fall.