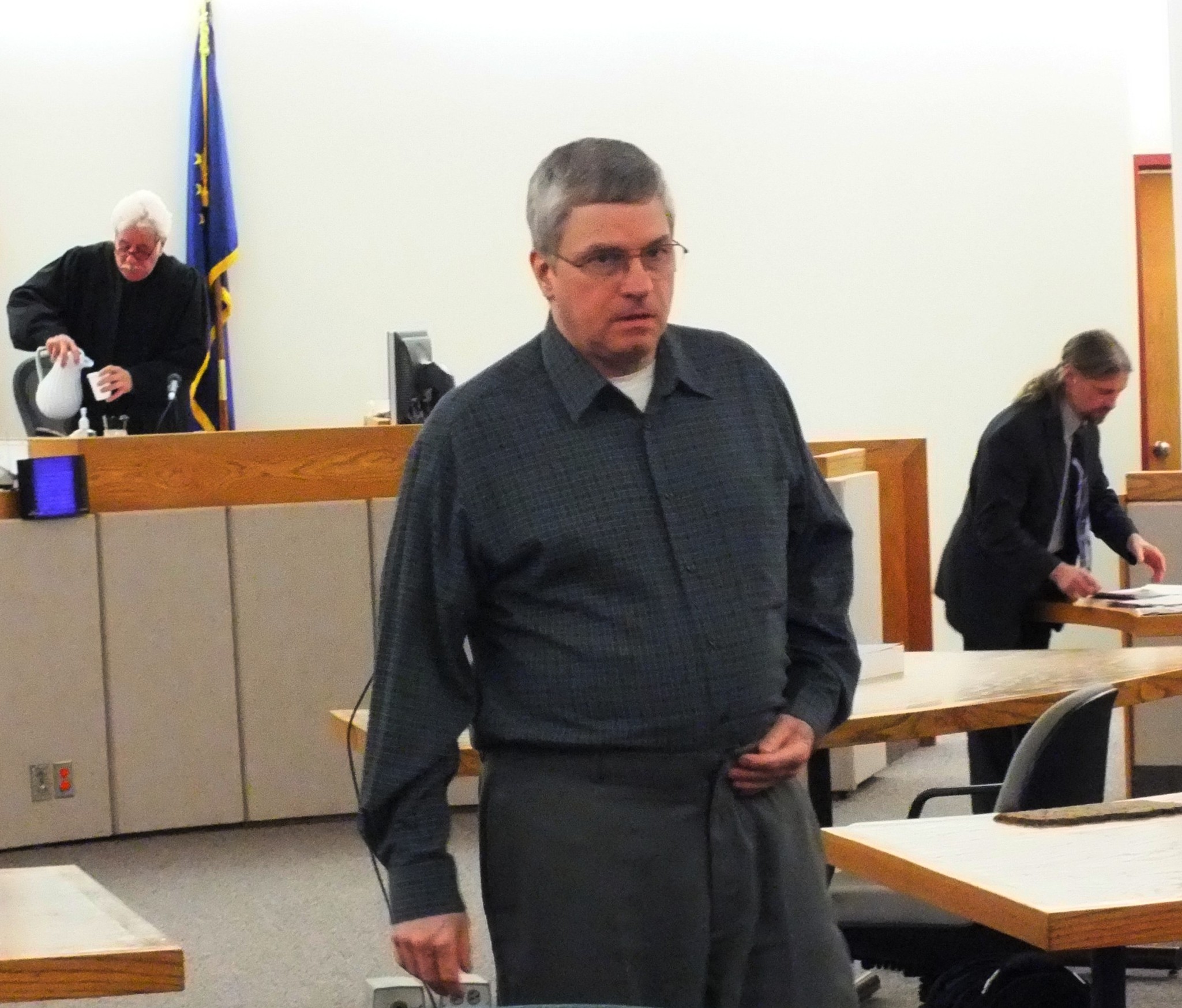 Sentencing is scheduled for July 18th for a former Washington state man convicted of murder for the 1996 death of his girlfriend in Yakutat.
A Juneau jury last Friday found Robert Kowalski guilty of second-degree murder for the 1996 death of Sandra Perry. But the jury could not agree on a separate count of first-degree murder and the judge in the case declared a mistrial on that charge. Kowalski's trial in Juneau Superior Court lasted four weeks.
During a court hearing on Thursday, prosecutor James Fayette said prosecutors conferred with the Perry family and agreed to dismiss the first-degree murder charge. A re-trial on that count will not be pursued.
The 53-year-old Kowalski is already serving a 40 year prison sentence (50 years with 10 years suspended) for the 2008 death of Lorriane Kay Morin near Kalispell, Mont. He was held at Lemon Creek Correctional Center in Juneau for the duration of the trial.
Alaska statutes specify a sentence between 10 and 99 years for second-degree murder. It's not immediately clear how Kowalski's previous conviction for the Montana shooting – which happened after the Yakutat incident – could affect his sentence.
Kowalski appeared in court  Thursday with handcuffs, leg chain and shackles, and yellow prison clothes that identified him as "LCC Inmate." During his trial, he appeared in street clothes with no cuffs or shackles, but always in the custody of one or more Judicial Services officers.