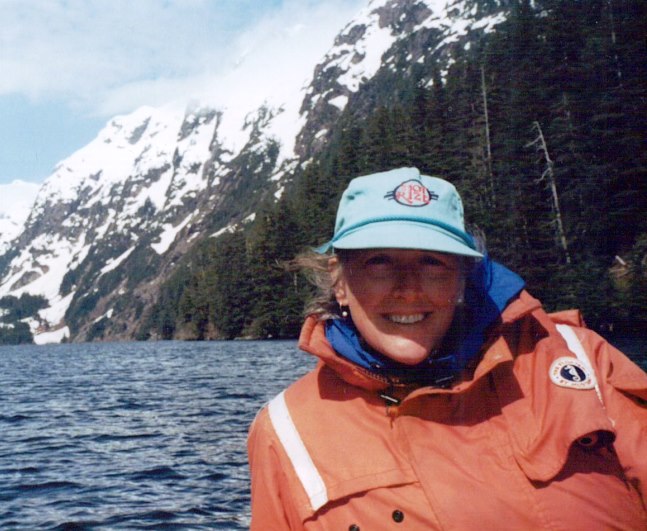 After 35 years with the U.S. Forest Service, Juneau District Ranger Marti Marshall is retiring Friday.
She says January is a good time to step down and embark on other adventures from the work that has encompassed  "all my dream factors in a job, including wilderness, outfitter guide issues, tourism, recreation."
Marshall began her adventures with the U.S. Forest Service as a firefighter in Fish Lake National Forest in Utah.
"This was the late '70s and it was a really interesting job because they weren't really ready to have women in the workforce, but they were doing it," she says.
She went on to Columbia River Gorge National Scenic Area as a backcountry ranger. Marshall says she grew up in that job and over the next 30-plus years bounced between the Pacific Northwest Region and the Tongass National Forest. She's worked in regional offices and out in the field.
"And I think that's worked really well for me, because I know what they do upstairs now," she says, with a laugh. 
Marshall's Forest Service career included 13 years in the Sitka Ranger district, but her first job in Alaska was in Juneau as a recreation technician "in charge of campgrounds, cabins, trails, roads, facilities, just kind of the do-all recreation person."
About four years ago, she came back to Juneau as ranger for Admiralty Island National Monument. When long-time district ranger Pete Griffin retired, she applied for that job.
She calls it the hardest and best of her Forest Service career.
Marshall has shared the district with Chad Van Ormer, now Admiralty Monument ranger, who will be interim district ranger until Brad Orr takes over on February 24th.  Orr comes from the Sulphur Ranger District  in Colorado's Arapaho-Roosevelt National Forest.
According to Marshall, Orr's experience will fit well in the Juneau Ranger District.
"He's got a great background in a really big recreation district with marinas, concession campgrounds, a ski area, four wildernesses, a lot of recreation, special use permits," she says.  "I'm curious to see what he'll think coming to Juneau Ranger District, because we think we're overwhelmed with use and recreation issues."
Like all Forest Service budgets, the district is facing major cuts. Marshall says 2014 will be a telling year for the Juneau Ranger District:.
"This coming year, recreation is down 14 percent,  our facilities money is, I think, down 24 percent, trails is down slightly, maybe  5 or 7 percent. But the demands don't stop just because our budget goes down," she says. "We're all a little stunned with the budget."
Orr will face other revenue issues, including managing fees. For example, entrance  fees to  the Mendenhall Glacier Visitors Center have not gone up since 1999, when they were first established.  Marshall says fees also need to increase for district cabin use.
While the budget is going down, with all its ramifications, the commitment by the district staff hasn't, Marshall says.  She is leaving a group of people she calls "amazing, phenomenal."  She says her successor will benefit from all their experience and their ability to work together to manage the largest ranger district in the nation.