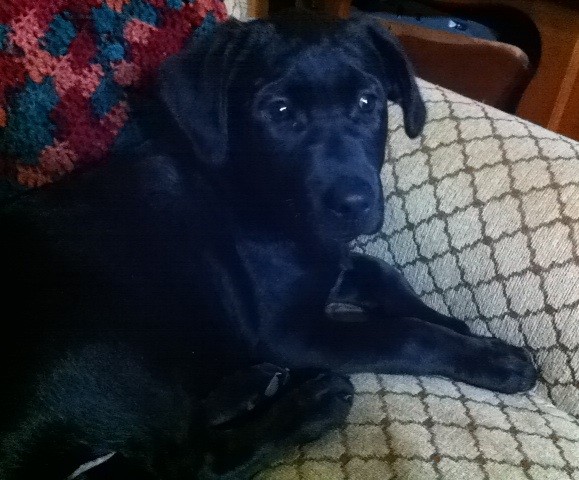 Update 6:48 p.m.:
Mary Breffeilh says her dog Gizmo has been found. She attributes friends and Facebook for getting the word out and connecting the right people.
The original story has been updated to correct the spelling of dog owner's last name. It's Breffeilh, not Bresel.
Corrected original story:
Mary Breffeilh is looking for her lost 16-week-old mixed black lab puppy.
Breffeilh says the male dog was not wearing a collar and was last seen around 9:30 this morning near River Road and Whitewater Court, which is off Back Loop Road. She says she has paperwork to show she is the rightful owner.
You can contact her at 209-2979.