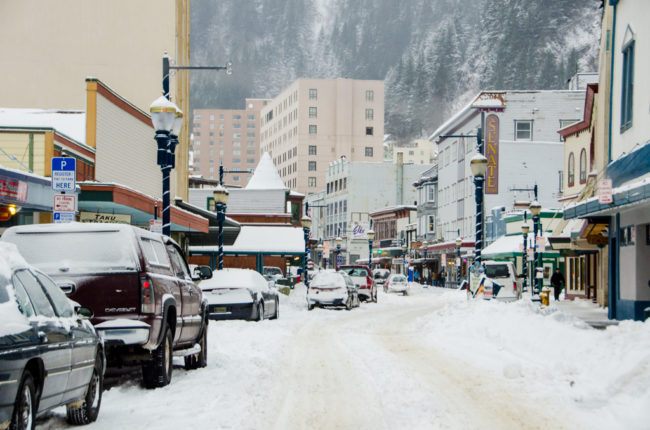 The City and Borough of Juneau is declaring a parking holiday as it terminates its contract with Aparc Parking Solutions.
City manager Kim Kiefer says the Aparc parking meters will be covered up starting next week, but free downtown parking begins today.
"We're encouraging people to try to stick to a couple hours free on the street. What we want to do is turn over spaces downtown. It's important for our downtown core businesses that are staying open during the winter and we want to be able to provide the public access to those businesses," Kiefer says.
Meanwhile, the City and Borough of Juneau has filed a complaint for damages against Aparc in Juneau Superior Court. The city entered into a contract with the Nevada corporation in September 2010 and has paid close to half a million dollars, yet the parking system continues to be plagued with problems.
Juneau city attorney Amy Mead says Aparc has been unresponsive to the city's prior complaints, "We have been open to hearing any proposal from Aparc that they wanted to forward to us that would give us a working system and we feel like they have not provided us any viable solutions or recommendations or proposals that would meet our needs."
City manager Keifer says the downtown parking holiday will last until the end of January. Loading zone, one-hour, and 15-minute parking spaces continue to be enforced by community service officers and passes are still needed to park in the Marine Park Garage and the Downtown Transit Garage.
Related Story: