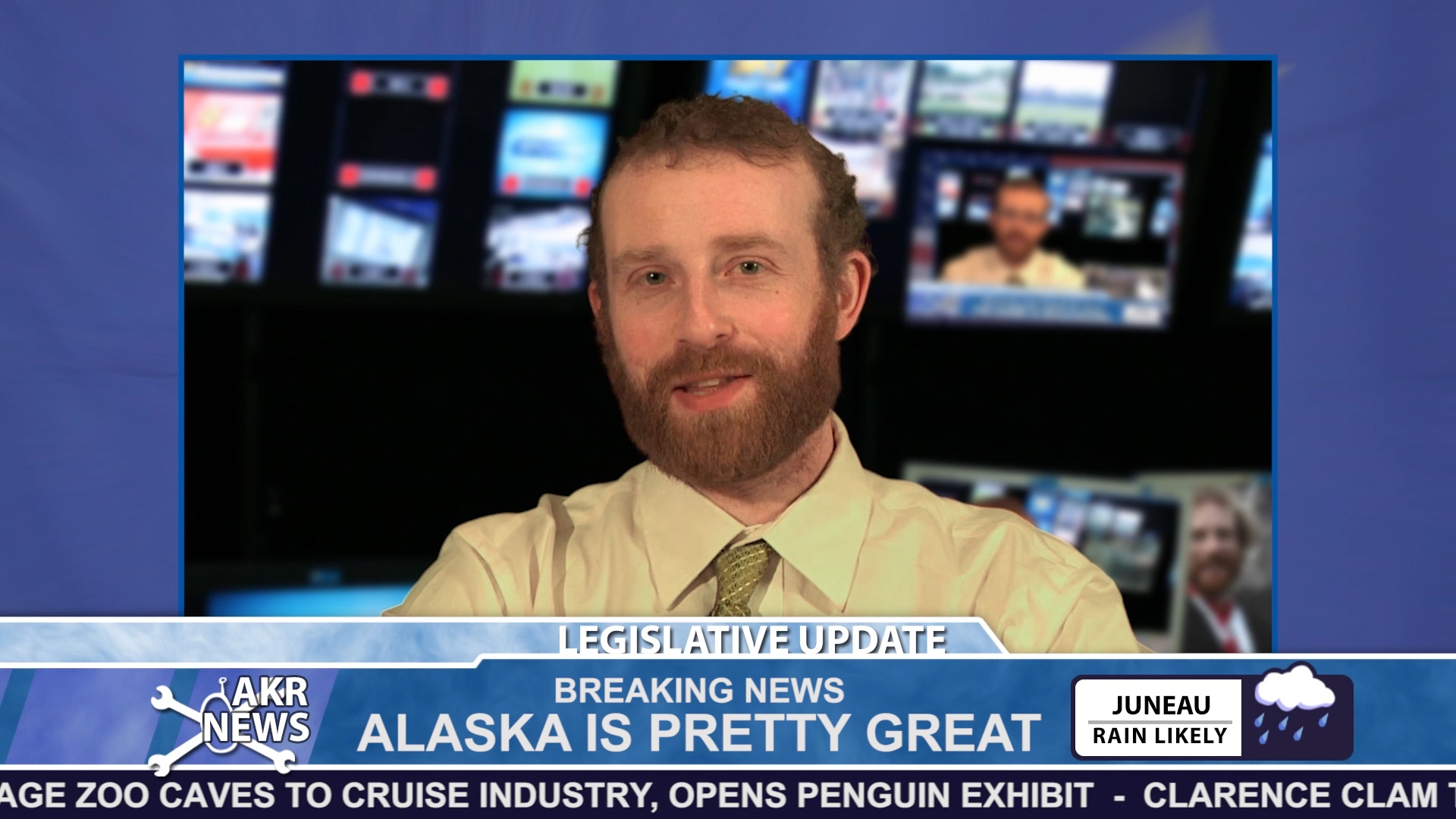 Update, 7:13 p.m. 11/26/2013: Pat Race says the $8,245 figure on Kickstarter doesn't include another $225 in "brown bag" contributions from people in politically sensitive positions who gave anonymously.
Original post:
Alaska lawmakers and politicians will have a few more committed critics to contend with this session, but at least these guys have a sense of humor.
Alaska Robotics' Kickstarter campaign closed last week after raising more than $8,000. That's enough to fund six episodes of their satirical Alaska Robotics News video series over the course of 2014 legislative session.
Juneau-based Alaska Robotics is a label that Pat Race, Aaron Suring and Lou Logan use when they put out videos, illustrations, comic strips and other creative media.
The series will be available on the Alaska Robotics YouTube channel. The Legislature gavels in on Jan. 21.