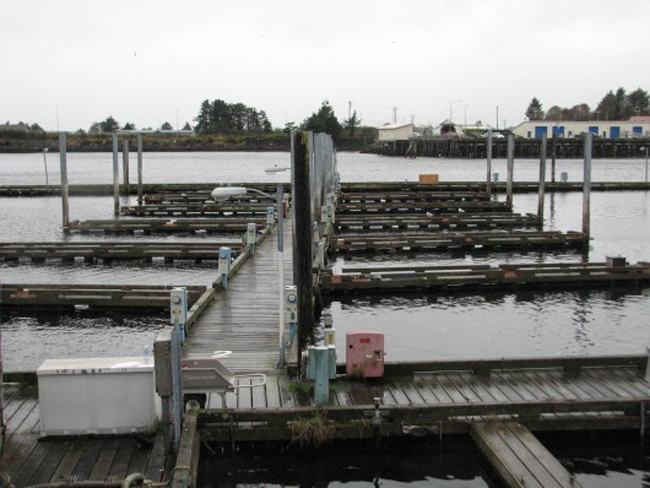 ANB harbor is usually packed with commercial fishing vessels, but this week, it's empty. Its regular occupants have moved to other harbors around Sitka, as the city prepares to demolish all of the existing structures and replace the harbor entirely. Construction is scheduled to start in early November.
ANB harbor was first built in 1956, and though it has been renovated over the years, it's showing its age.
"We've got timber elements that are rotting," says city engineer Dan Tadic. "We go to replace deck boards, and there's nothing to nail the deck boards to, everything's mush."
Tadic points to a laundry list of problems. There's grass growing out of the wood decking. The ramps are slippery, and ice over in the winter. The floats are slowly sinking into the water.
So this winter, Sitka will completely replace ANB harbor. Plans call for larger slips and wider entrances to accommodate today's longer and wider boats. It will have galvanized steel pilings instead of creosote-soaked wood. The new floats will sit higher up out of the water.  A new gangway will be longer, better lit, and handicap accessible. And the contractor will also excavate rocks that currently obstruct parts of the harbor.
See the full story at KCAW: City prepares to replace ANB harbor