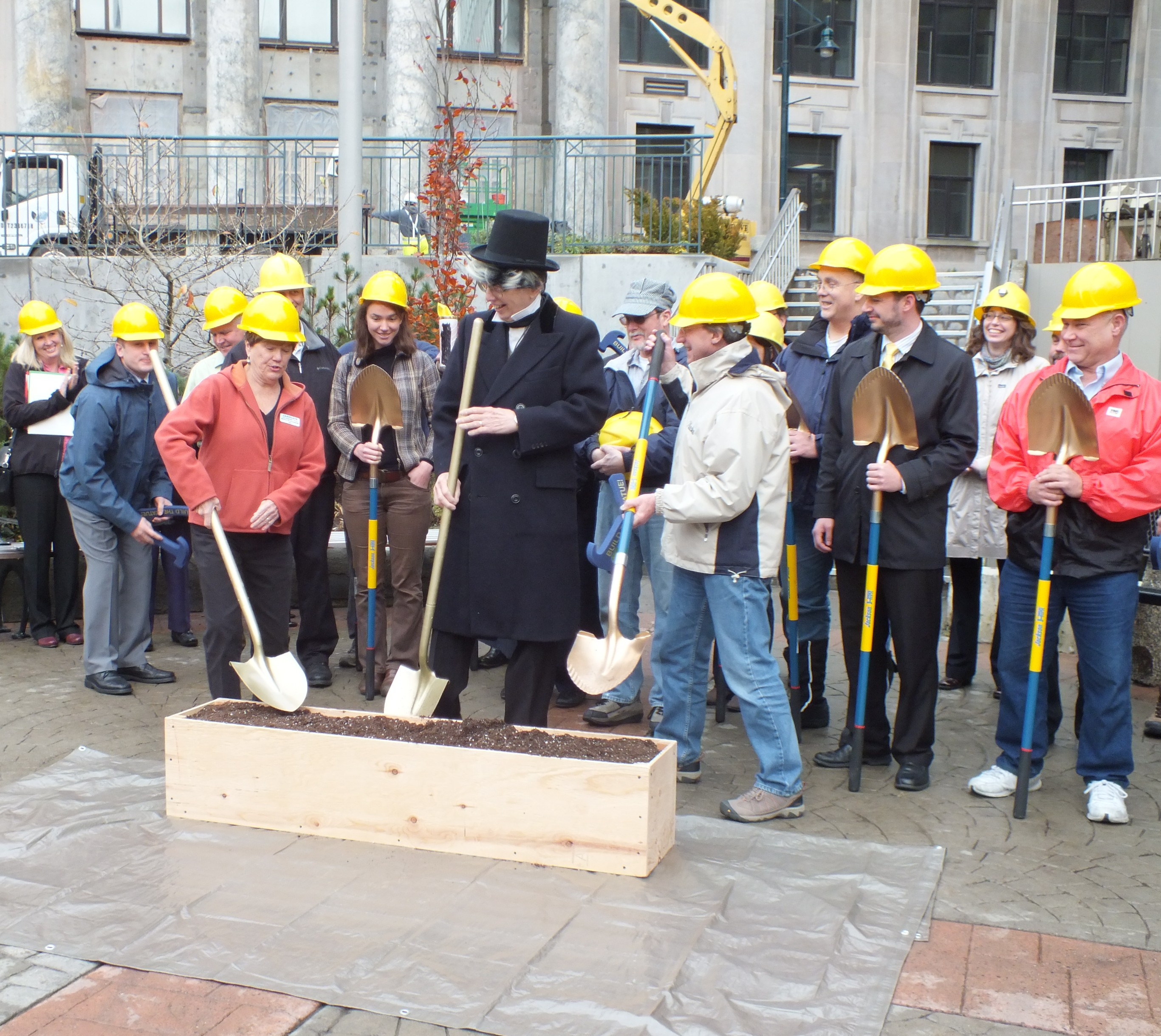 A ceremonial groundbreaking was held on Thursday on the Dimond Court Building Plaza across the street from the Alaska State Capitol for a proposed statue of William H. Seward, the Secretary of State under President Lincoln.
Members of the community, wearing hard hats and nametags designating their position within a proposed Seward Cabinet, used shovels to pitch dirt in a plywood planter.
The statue project is the brainchild of historic re-enactor John Venables who frequently brings Seward and James Wickersham to life.
"A great day for Juneau, Alaska. We are here as a committed group made up of committed individuals," said Venables during the groundbreaking.
Juneau architect Wayne Jensen is one of many people helping with the project. He said statues of Seward exist elsewhere in the country, but such a pivotal figure in Alaska history should have a statue in the state.
The groundbreaking kicks off the fundraising and design of the Seward statue.
Jensen said that it's hoped that the project will be completed by 2017, or the 150th anniversary of the United States' $7.2 million dollar purchase of Russian America from Russia.