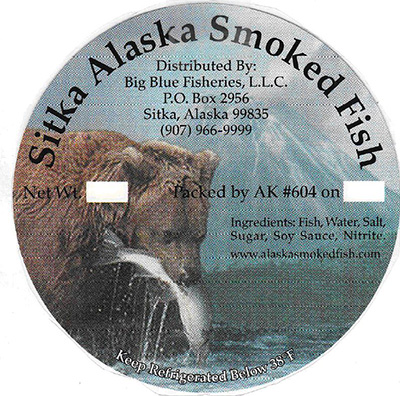 A Sitka seafood processor has recalled two-year's worth of product, after a state inspection revealed that monitoring equipment had failed.
The US Food and Drug Administration announced the recall by Big Blue Fisheries on September 30. It covers all vacuum-packed smoked fish produced by Big Blue — for the last two years.
Greg Johnstone, the Environmental Health Officer with the state Department of Environmental Conservation, inspected Big Blue on September 20 and discovered that a recording graph on Big Blue's smoker was not working.
Mike Keating, with Big Blue, says his company cooperated with the DEC and the FDA, which distributed the recall notice nationwide. Keating says he destroyed about $20,000-worth of product with the DEC standing by. He's used his invoicing records to notify customers of the recall directly.
Keating stresses that no dangerous bacteria was discovered in any of his company's product. And, given the two-year extent of the recall, it's likely that much of the product is not around anyway.
See the full story at KCAW: Sitka fish processor recalls two years' worth of product