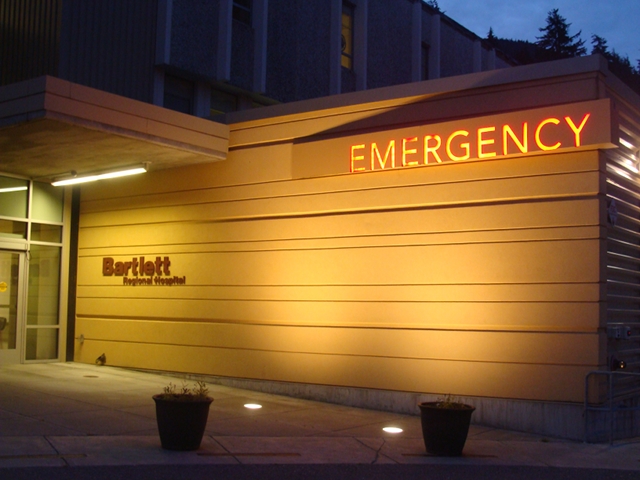 Bartlett Regional Hospital's board of directors has a timeline for hiring a new Chief Executive Officer.
Hospital Spokesman Jim Strader says the board hopes to hire an interim CEO by the end of October. He says the goal is to make a permanent hire by June 30, 2014, following a nationwide search.
Current CEO Chris Harff last week announced she would be stepping down after just thirteen months on the job, saying her skills and expertise are not a good fit for the hospital. She was the first permanent CEO hired after the hospital board cut ties with Bartlett's longtime management company, Quorum Health Resources.
The board held a special meeting Monday night to discuss the timeline for replacing Harff. Strader says a three-member search committee will meet with Juneau Human Resources Director Mila Cosgrove as soon as today (Tuesday) to put together a position description. Cosgrove is taking over personnel duties for the community-owned hospital, following the recent resignation of Bartlett's HR Director Norma Adams.
Strader says the search committee will be led by board member Dr. Alex Malter.