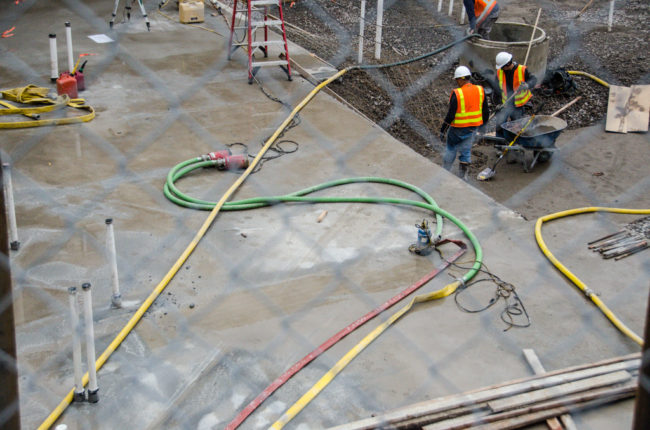 Tidal flooding is not expected to delay construction of Sealaska Heritage Institute's Walter Soboleff Center.
Late last week, the future site of the building at Front and Seward Streets in downtown Juneau filled with water from an extreme high tide, stopping work there.
Lee Kadinger is SHI's Chief Financial Officer and project manager for the center, to be located across the street from Sealaska Plaza. He says the Institute and contractor Dawson Construction anticipated some flooding, since that section of downtown is largely built on fill.
"We're not, obviously, the first building to be built downtown in this area," Kadinger says. "When they built Sealaska building they had the same type of issues, so it was fully expected to have tidal influence. We just weren't certain at what tide it would begin to influence the site."
Kadinger says the magic number seems to be any tide over 18 feet. Now that they know that, he says they can plan accordingly.
Kadinger also says the building will be constructed with a significant amount of waterproofing and drainage to withstand the periodic extreme high tides.
The $20 million Soboleff Center is expected to be complete in late 2014. The 29,000 square foot facility will house Sealaska Heritage Institute's education, arts and language programs, as well as offices, archives and collections.