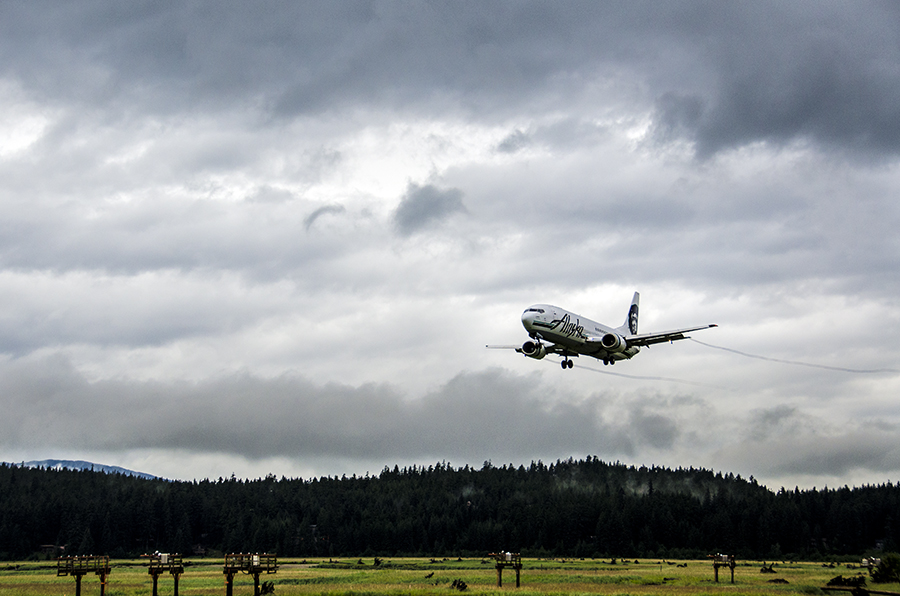 Airport officials, emergency responders and volunteer victims will be acting out a fake airplane crash at Juneau International Airport on Saturday.
Deputy Airport Manager Marc Cheatham says the Federal Aviation Administration requires airports the size of Juneau's to conduct a live emergency drill once every three years.
"So if we actually do have an accident here, one, we're ready and prepared, and two, we can identify flaws through the drills to mitigate them if something really does happen," Cheatham says.
This year's scenario is the crash of an Alaska Airlines 737 south of the airport in the Mendenhall Wetlands. Cheatham says volunteer victims will de-plane a fake fuselage, and first responders will try to rescue them using the Emergency Vehicle Access Road, or Airport Dike Trail. Firefighters may also put out a small fire.
So, if you see emergency vehicles in and around the airport tomorrow, Cheatham says don't panic.
"We are going to have signage out there letting people that come and go at the airport that there is a live drill here, and the general public, please don't be alarmed," he says.
The Emergency Vehicle Access Road will be closed for the drill starting at 6 p.m. Friday. It will reopen Saturday afternoon around 5:00.
Cheatham says the airport also holds annual table top emergency exercises in addition to the tri-annual live drill.