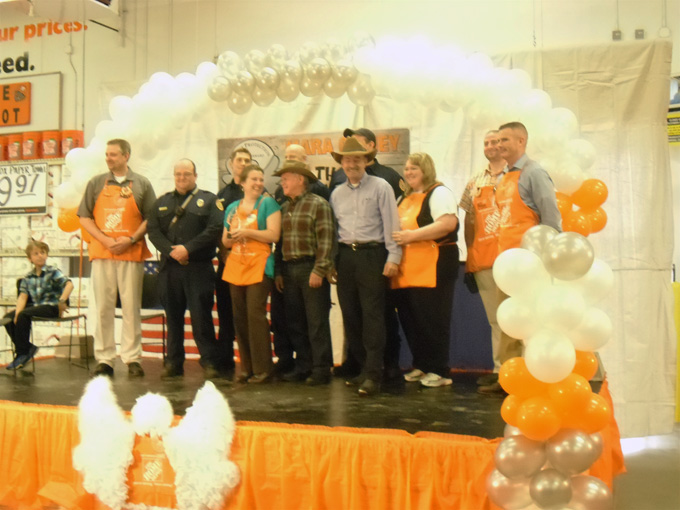 Juneau resident and Home Depot employee Mara Cisney has been presented an Angel award from the corporation for saving another employee's life.
Store Manager Robert Ihrig told a crowd of employees, paramedics and others at the store yesterday (Thursday) that the company give the awards to associates "who have literally done something to save somebody's life."
He called Cisney "awesome. Somebody with passion, compassion, dedication, courage."
On Monday, March 11, 2013, Cisney rounded a corner during a regular day at work at the Juneau store to find a heart attack victim unconscious on the floor.
She approached Bryant Bearfield, a fellow employee, who was already being assisted by Gordon Mills, and began mouth to mouth resuscitation. These two worked tirelessly until the Capital City Fire & Rescue paramedics arrived on the scene to take over.
Without the CPR performed by Mara and Gordon, Bryant may very well have passed away on the scene.