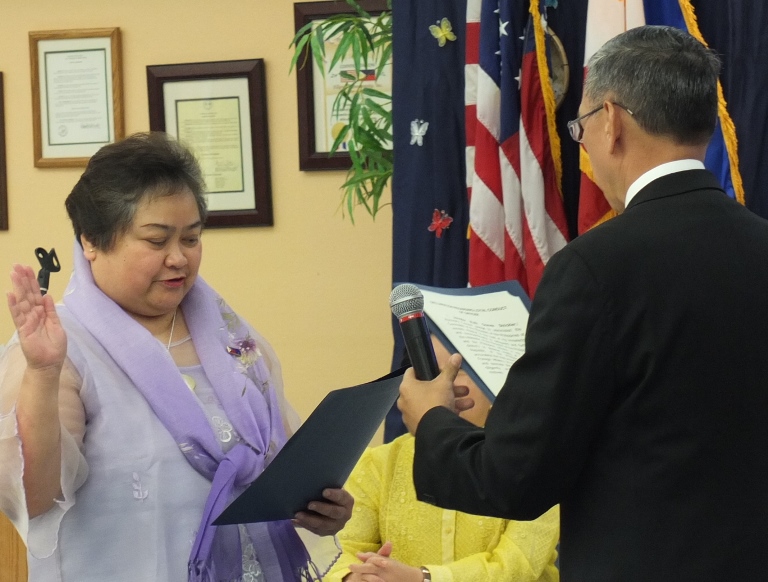 "I pledge to administer the consulate of the Republican of the Philippines at Juneau, Alaska…"
The first Honorary Consul of the Republic of the Philippines to Alaska has been sworn into office.
Long-time Juneau resident Jennifer Gomez Strickler took the oath of office at a ceremony Monday night at the Filipino Community Hall in Juneau.
Consul General of the Philippines to San Francisco, Marciano Paynor, administered the oath.  Strickler will work under the jurisdiction of the San Francisco General Consulate.
Philippine Ambassador to the United States, Jose Cuisia, told members of the Filipino community and current and former Juneau officials that more than 25,000 Filipinos live in Alaska.  He said Strickler will help strengthen ties between the state and the country in addition to her work assisting Filipino nationals in Juneau and other parts of the state.
Check back for a full story on what that means.