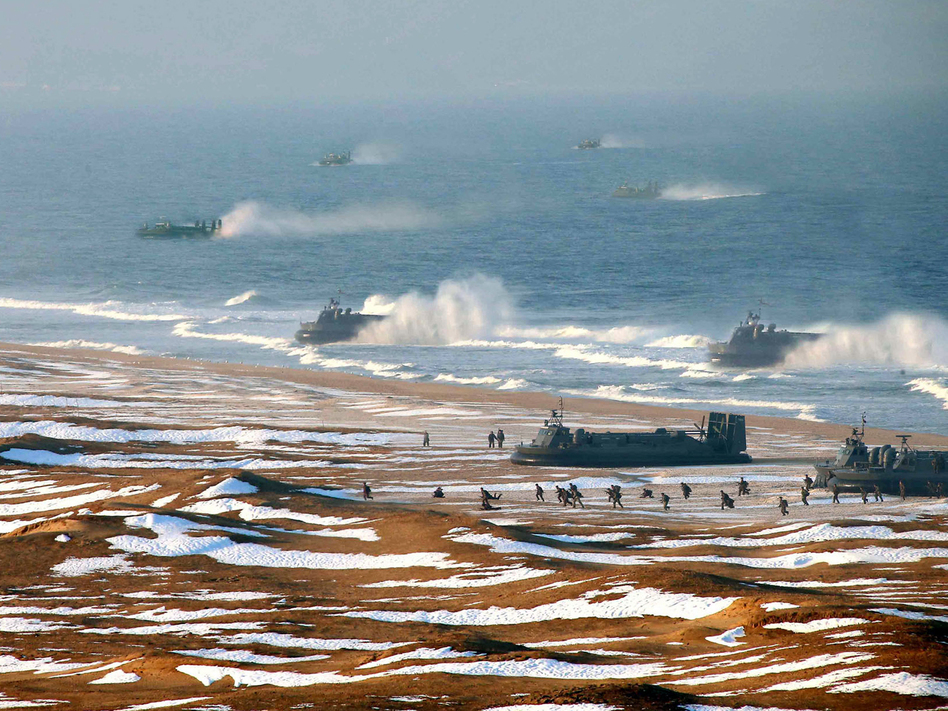 North Korea says it has moved its artillery and ballistic missiles into "combat posture" for possible use against targets in South Korea, Guam, Hawaii and the U.S. mainland.
"From this moment, the Supreme Command of the Korean People's Army will be putting in combat duty posture No. 1 all field artillery units including long-range artillery units [and] strategic rocket units that will target all enemy object in U.S. invasionary bases," the official KCNA news agency said.
KCNA said Pyongyang's forces had been "assigned to strike bases of the U.S. imperialist aggressor troops in the U.S. mainland and on Hawaii and Guam and other operational zones in the Pacific as well as all the enemy targets in South Korea and its vicinity."
The statement, which cited the participation of nuclear-capable B-52 bombers in South Korea-U.S. drills, came on the third anniversary of a North Korean torpedo attack on a South Korean ship that killed 46 sailors.
The Associated Press quotes Seoul's Defense Ministry as saying it hasn't seen any suspicious North Korean military activity and that officials were analyzing the North's warning.
Analysts say a direct North Korean attack is extremely unlikely, especially during joint U.S.-South Korean military drills that end April 30, though there's some worry about a provocation after the training wraps up.
Read original article