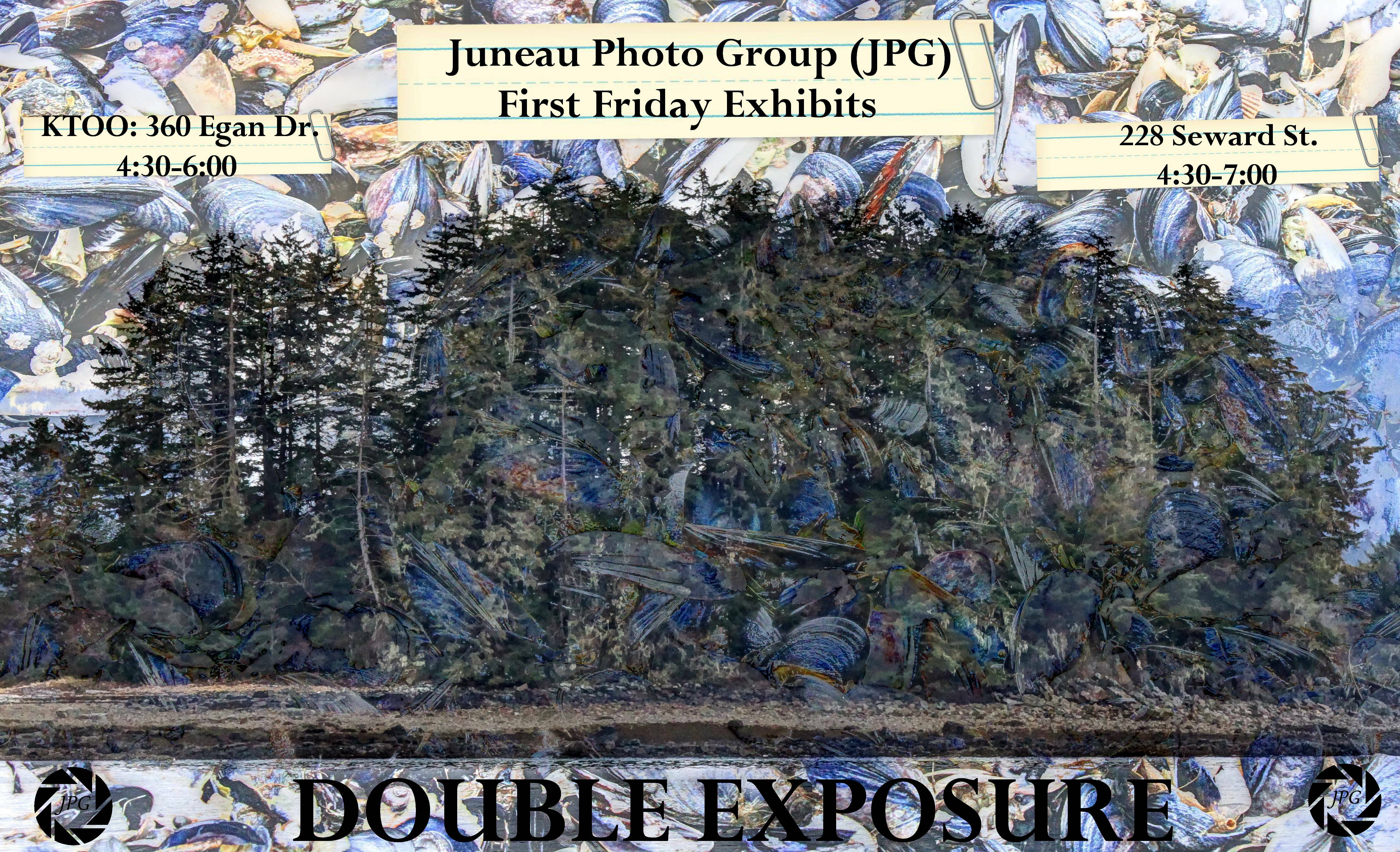 First Friday is coming up fast. If you're looking for a great exhibit to check out then come by KTOO for a show by the Juneau Photo Group.
During the March First Friday event, JPG members will have a "Double Exposure" show with photo exhibits in two locations:  the KTOO studios from 4:30-6:00 and at 228 Seward Street from 4:30-7:00.  Light refreshments will be provided at both venues.  Photos at KTOO will be available for viewing the entire month of March.
The Juneau Photo Group (JPG) is a diverse assemblage of local enthusiasts—professional and amateur–who share a love of photography.  The group's 162 members hold regular meetings to share photo tips, ideas, and information.  And, every day of the year, JPG members are out and about, rain or shine, taking photos of Juneau and elsewhere.
Please join us if you are interested in photography, the JPG, or just want to see some stellar photography.
For further information, contact Ron Gile at:  ron_gile@temscoair.com